2018 Employer Champions
PICTOU LODGE BEACH RESORT
The Pictou Lodge Beach Resort treats their guests to our renowned 'Taste of Nova Scotia' seafood, among many other delicacies. Wes Surrette, General Manager and Executive Chef, Kevin Harris have both been huge supporters of the apprenticeship training system in Nova Scotia. For many years, Pictou Lodge has provided a rich environment for apprentices to learn and grow as they advance toward certification in the Cook trade. "The Agency's Apprenticeship START funding program is the best focused program we have seen – it serves the right clients in the right regions. This helps increase morale and the feeling of being valued amongst our apprentices." Wes Surrette, GM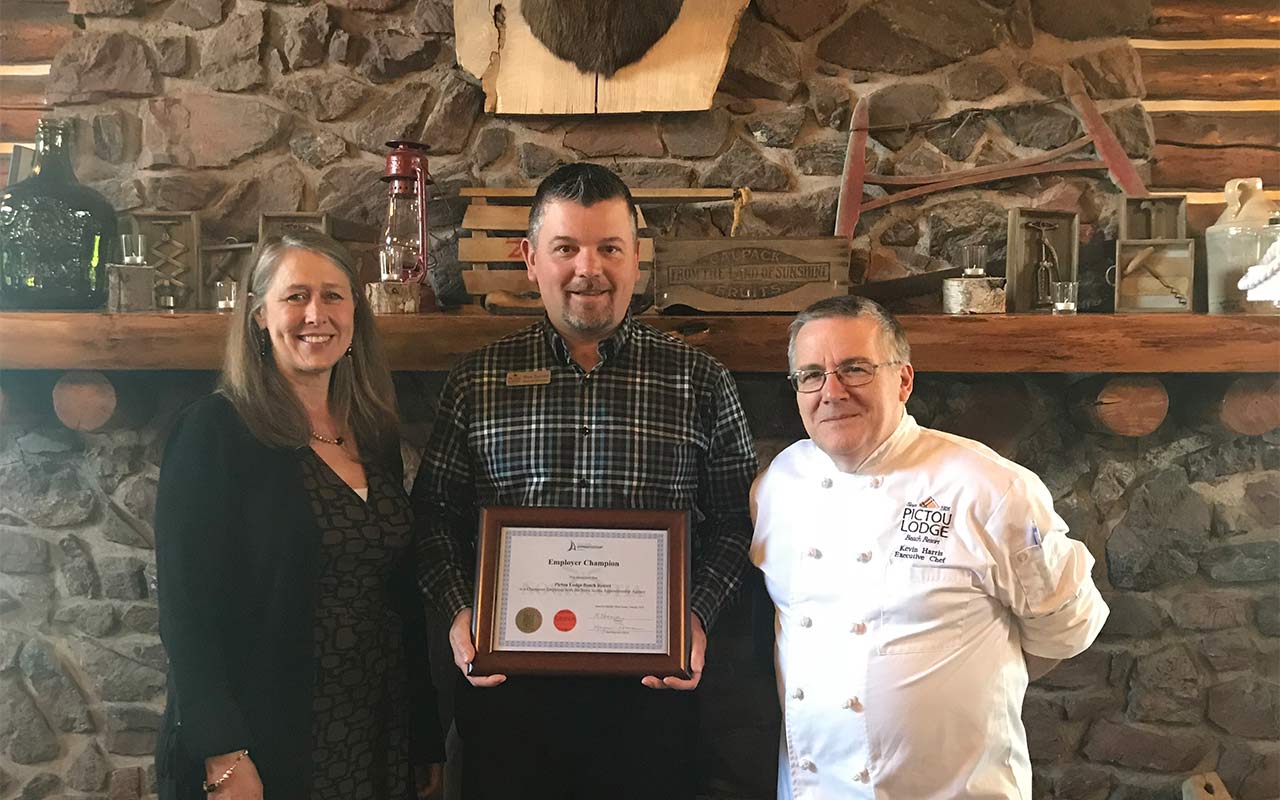 MACDOW MECHANICAL
Shawn MacDow at MacDow Mechanical has been training and mentoring apprentices for many years throughout the course of his career. Shawn's dedication to the Nova Scotia apprenticeship program and his apprentices makes him one of our Champion Employers. Shawn is a "hands-on" owner who truly cares that the job is done right the first time and his clients can always count on prompt, courteous service with the technical know-how.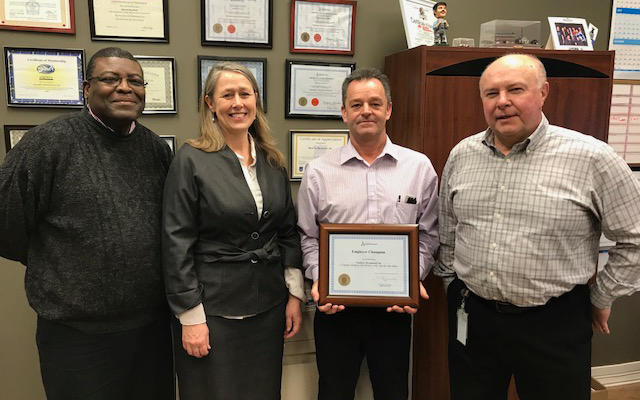 HUSSMANN CANADA INC.
Hussmann Canada Inc. has been providing training opportunities to Refrigeration & Air Conditioning apprentices for over four decades in Nova Scotia. The Hussmann team prides itself on teaching a strong safety culture and has provided a diverse training opportunity on Commercial, Industrial, Institutional and Marine Refrigeration for apprentices in all parts of the province. Hussmann Canada has had the privilege to train more than 175 apprentices in this province, with many obtaining their Red Seal Certification. The Hussmann Team have also been training Gas Fitter Apprentices for Propane and Natural Gas HVAC equipment in recent years. It has been a privilege to train the Refrigeration Technicians of tomorrow.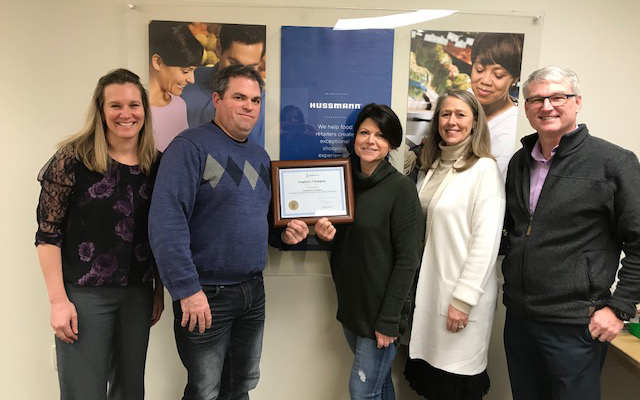 CTS CONTAINERS
CTS Containers provide the opportunity for their apprentices to complete the full journey to Red Seal. CTS is very active in apprenticeship and register new apprentices annually. Since 2014, they have consistently been a strong supporter of the apprenticeship system in Nova Scotia and have had multiple welder apprentices become certified.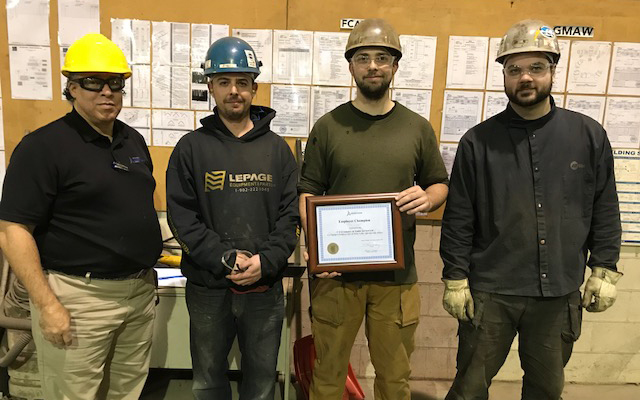 WILSON'S HOME FUELS
Wilson's Home Fuels has been nominated as a champion employer for continuously supporting, encouraging, and ensuring that their apprentices are engaged within the apprenticeship system. The mentorship provided by the Manager, Rick Nolan, has been instrumental in ensuring that apprentices are properly registered, are attending training, and progressing through their apprenticeship program as required. Many of their current apprentices already hold certificates of qualification in other red seal trades. They possess a talented, skilled workforce. Thank You Wilson's for providing Apprenticeship opportunities to apprentices and for successfully producing skilled tradespeople in a variety of trades in Nova Scotia.
THE OLD TRIANGLE
Steve King, head Chef at the Old Triangle Irish Alehouse, is a long-time supporter of the Nova Scotia Apprenticeship program. Chef King has a strong commitment to the apprenticeship system and encourages all his apprentices to become certified and meets with their Industry Training Consultant regular basis. Chef King is a strong example of what an employer champion should be.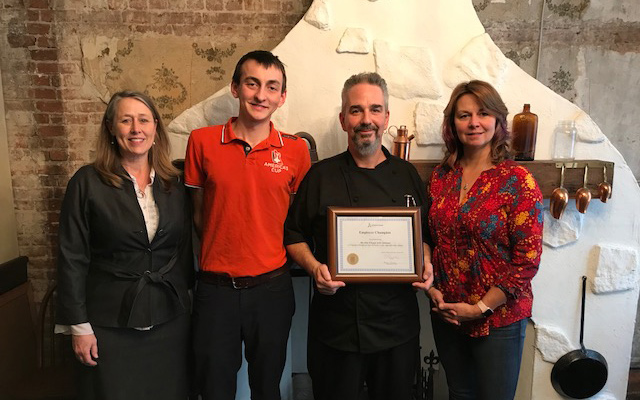 NORTHSIDE COMMUNITY GUEST HOME
Noelle Hodder, Director of Food Services, actively supports her staff to achieve certification in the Cook trade. She advocates on their behalf and ensures they have every opportunity to enhance their skills. Noelle is also being applauded for her role in trade development with others in her industry as they participate in the review and possible development of the Institutional Cook trade.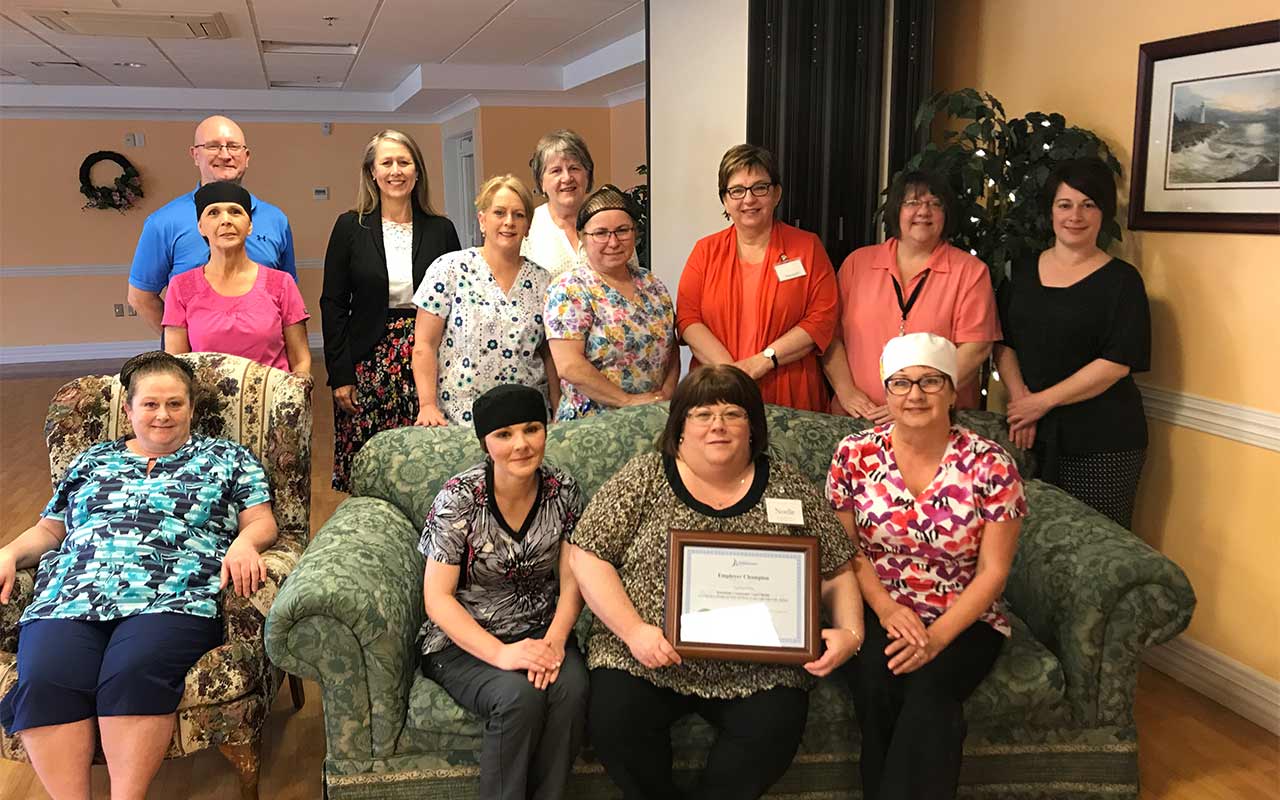 GALPHIN ELECTRIC
Galpin Electric is a family-owned business which has been in operation for 51 years. The company has provided opportunities for many apprentices to learn and grow as they advance toward certification in the Construction Electrician trade. Jason Newman, along with his father Donnie, take great pride in the level of service they are able to offer their customers and assert that having apprentices with the skill set and knowledge to assist them in making this possible is the key to sustaining the business for many years to come.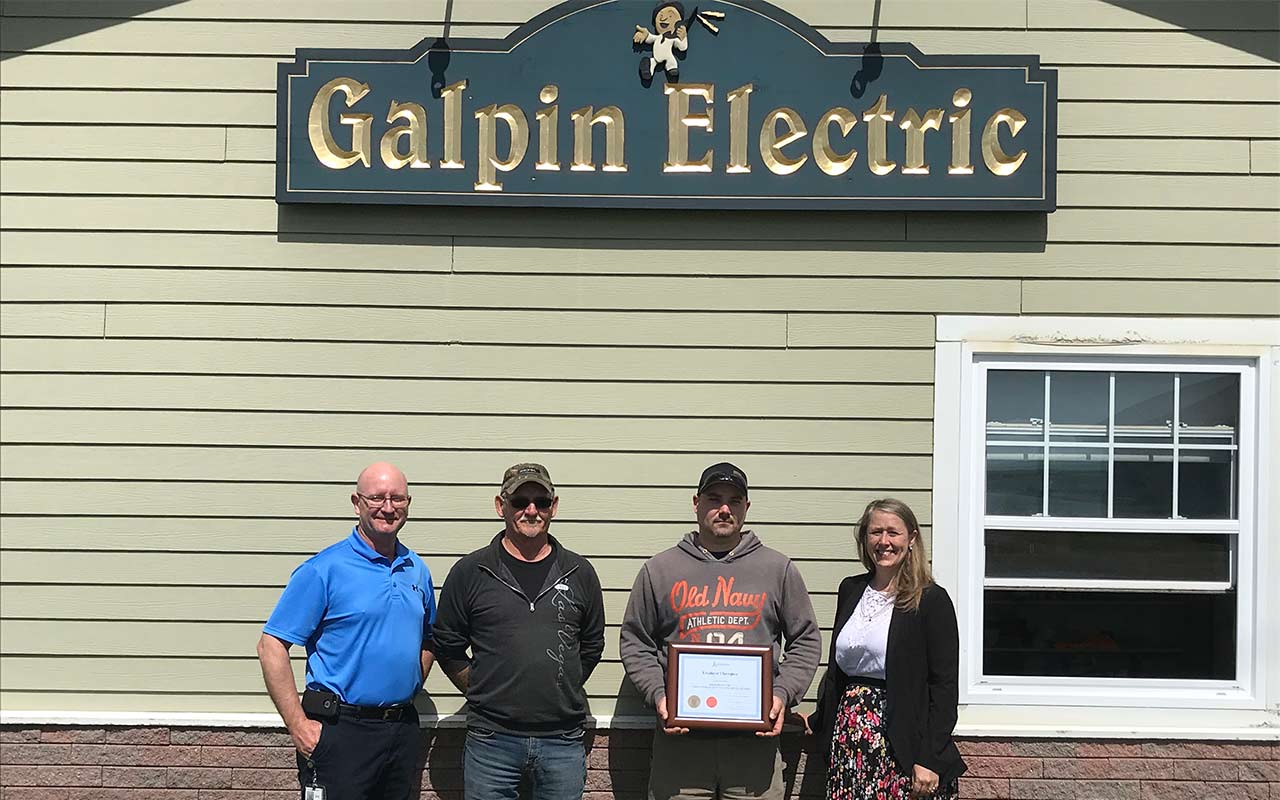 ARCHIE'S WELDING
Manager Doug Hauss has been operating since 1976 and has been supportive of the apprenticeship training system in Nova Scotia and has an outstanding reputation in Annapolis Valley in the welding trade. Archie's Welding has a diverse workforce with many certified welders on staff and continue to support apprentices to reach red seal certification. Doug has hired as many as 30 apprentices during his career. Thank you, Doug!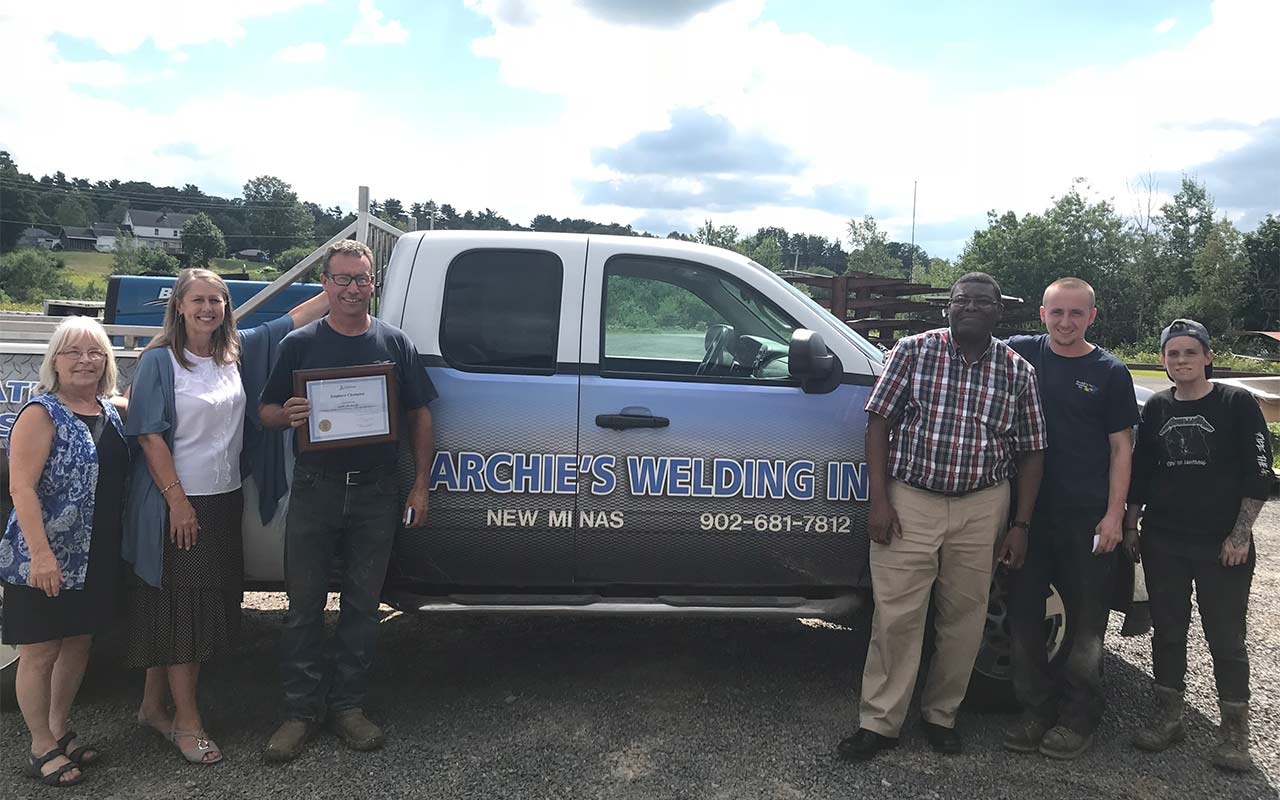 RISSER'S CONSTRUCTION
Owners Barrett and Melissa Risser strongly encourage their apprentices to go through the apprenticeship training program and complete their Red Seal Certification. Barrett, a Red Seal Carpenter, has achieved the Atlantic Trades Business Seal (ATBS) designation, and attributes this program to a 48% growth in their business. Barrett works with the NSAA to promote the ATBS training to other local trades businesses. Barrett and Melissa are helping to grow the Carpentry trade in Lunenburg County.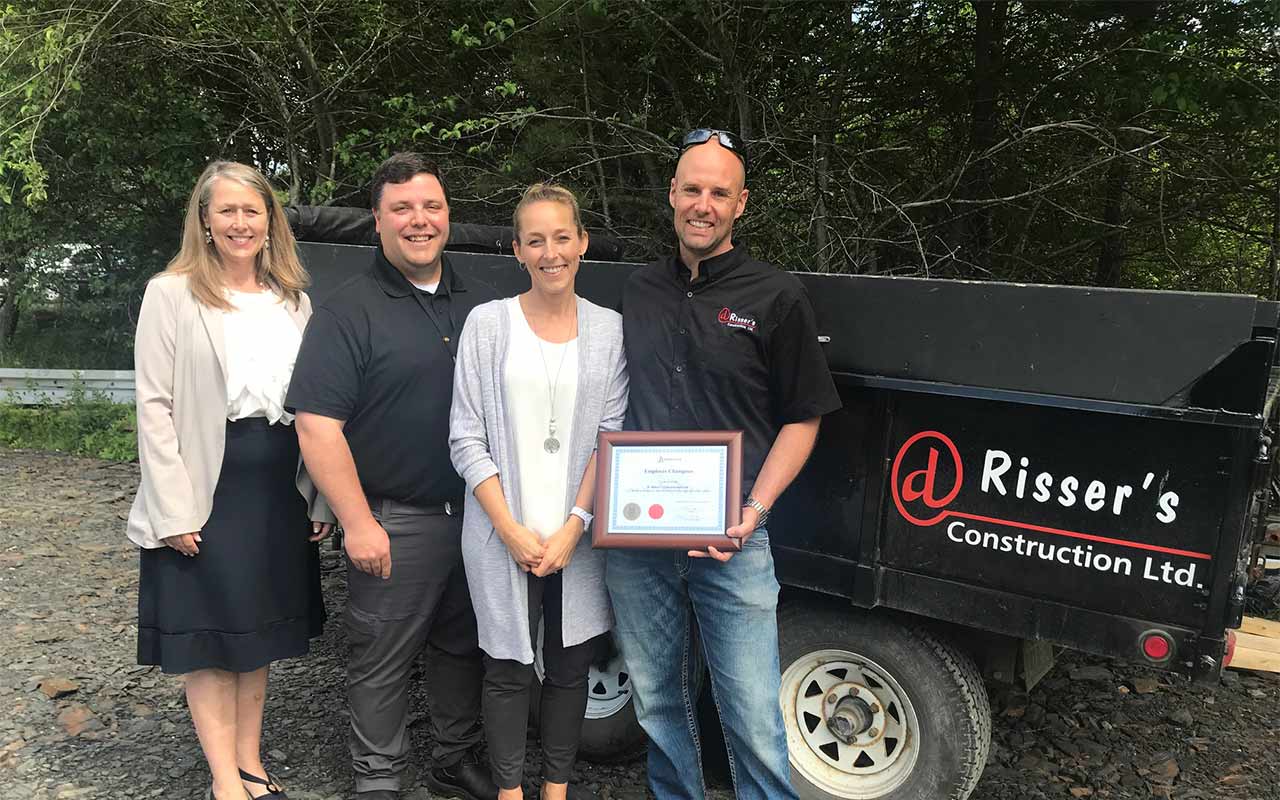 COUNTY COLLISION
Michelle Nickerson, owner of County Collision, has a unique perspective of the automotive trades in Nova Scotia. Michelle purchased County Collision and transformed it into a profitable business despite the challenges of being a female business owner in a trade that does not see many females in leadership roles. Michelle fully supports and encourages her apprentices to attend training and has been a proud supporter of the apprenticeship system in Nova Scotia.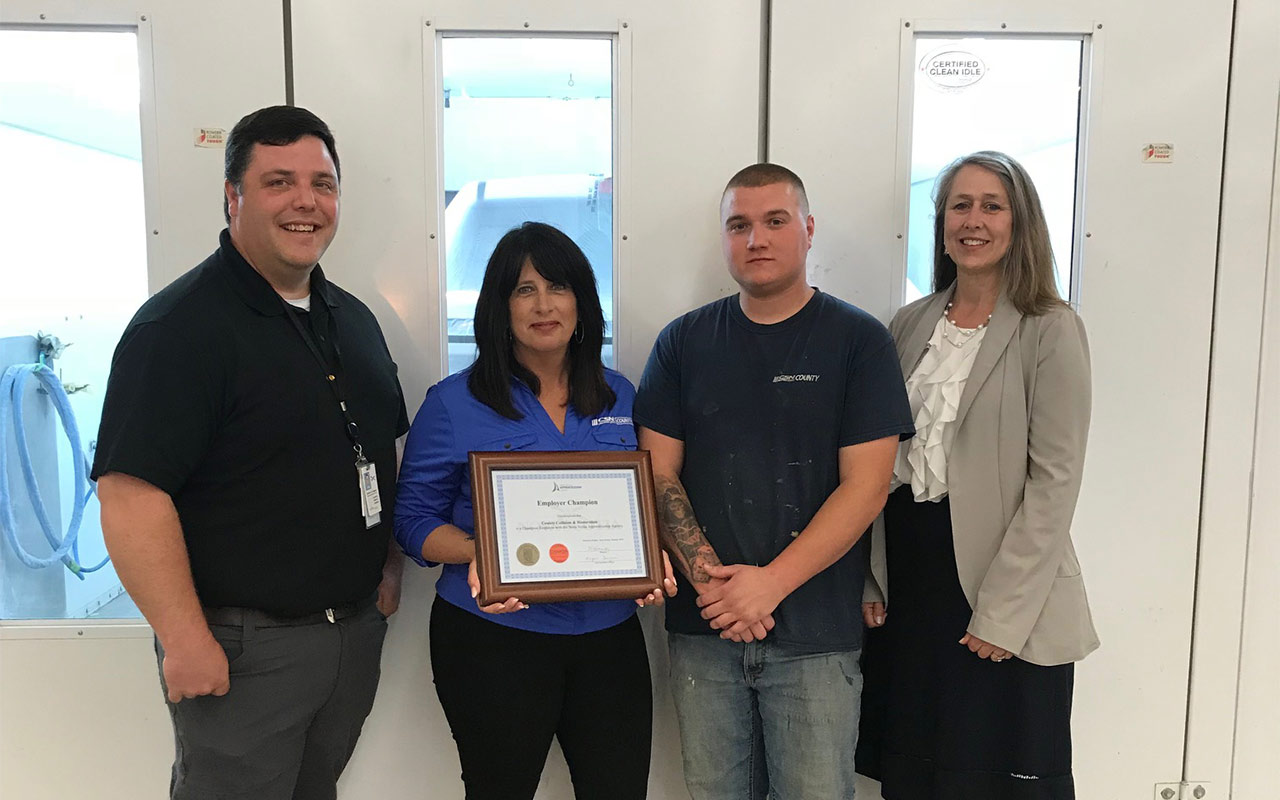 TUSKET SALES & SERVICE
Tusket Sales & Service has been involved in the apprenticeship training system in Nova Scotia since 1995. Ricky Muise, Service Manager, has been a consistent supporter of the apprenticeship system in Nova Scotia and works closely with apprenticeship training at Burridge Campus, Yarmouth County to provide vehicles from his shop to help train and support all the apprentices who attend automotive training. This this is one of the ways Tusket Sales & Service is giving back to the trades and their community. Most of the apprentices complete and pass their certification on the first attempt, speaking to the quality of the workplace experience that is gained by the apprentices.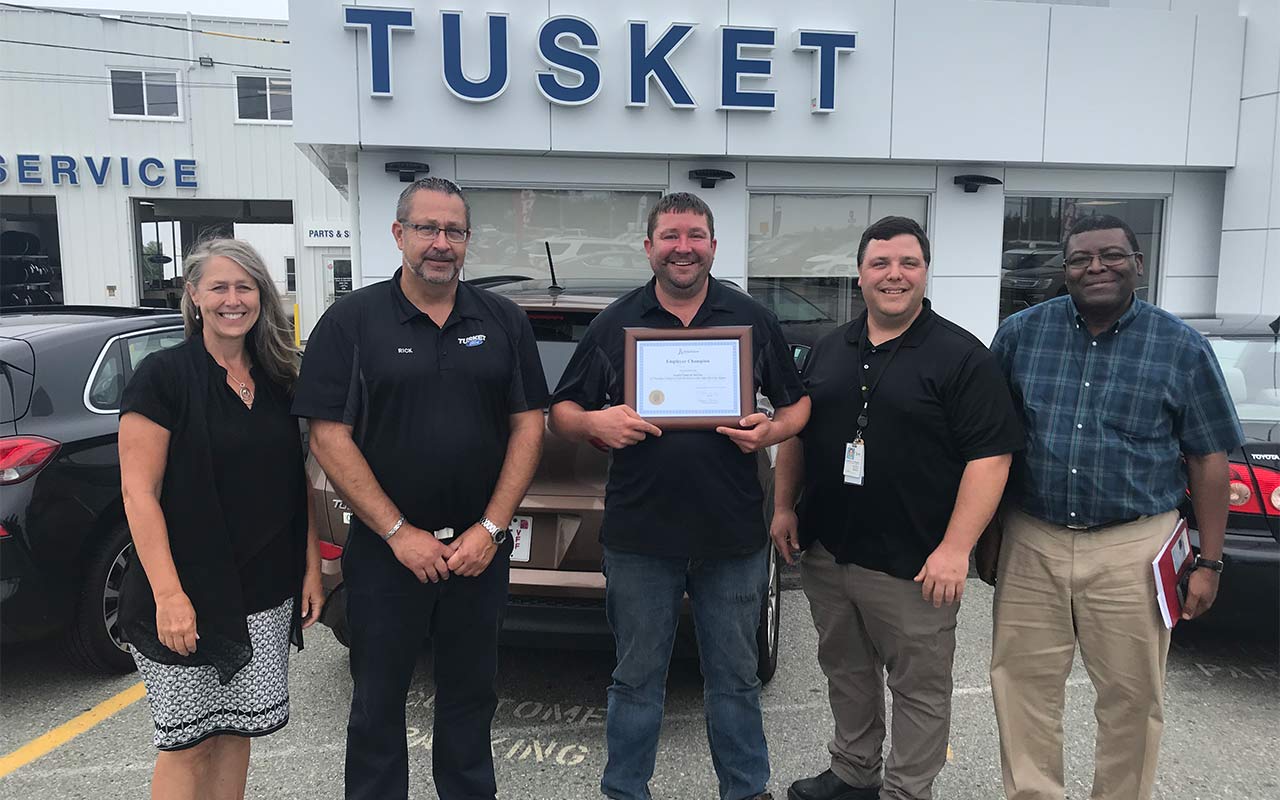 BRAMAC PLUMBING
Curt Goudrey, owner of Bramac Plumbing, became certified in 2012 and started his own business within a year and immediately became involved in apprenticeship as an Employer. Curt is dedicated to apprenticeship training and is the plumbing instructor in Shelburne County. Bramac Plumbing fully supports diversity in their workforce and encourages all their apprentices to reach Red Seal Certification. Tim and his team are also huge supporters of their Yarmouth County community and during seasons of drought they help out by offering free drinking water.
APPLE VALLEY FOODS
Apple Valley Foods Inc. is one of the largest pie producers in Canada. Their top selling pies contain apples that are sourced predominately from the Annapolis Valley and their blueberry pies boast wild Nova Scotia berries. Their plant is Safe Quality Food (SQF) certified and safety and quality are forefront at Apple Valley. Apple Valley Foods has been involved in the apprenticeship training system for many years, fully supports diversity in their workforce and encourages all their apprentices to reach Red Seal Certification.