Compulsory Certified Trades
In Nova Scotia, there are 13 trades that are specified as compulsory certified which means that a person must have one of the following in order to perform the work of that trade:
a certificate of qualification,
be a registered apprentice in that trade,
possess a temporary permit issued by the Nova Scotia Apprenticeship Agency (Agency), OR
have a certificate recognized by the Director of the Agency
A certificate of qualification means the person has demonstrated they are qualified to do the work, passed the certification examination for that trade and been issued a certificate of qualification by the provincial/territorial apprenticeship authority.
A person who is an apprentice in a compulsory certified trade is learning from and being mentored by a journeyperson in that trade who has their certificate of qualification.
Compliance
A person who performs the work of a compulsory certified trade and is not qualified to do so, is not in compliance and could receive a stop work order, a summary offense ticket, an administrative penalty or a fine up to $5,000 for a first offence, and $10,000 for a second offence.
How can home and vehicle owners protect their investment?
Home and vehicle owners should familiarize themselves with the 13 trades in Nova Scotia that are compulsory certified listed below. When hiring a tradesperson to perform work on a home or vehicle, ask them about their qualifications and to see their identification card. A person can also contact a Compliance and Enforcement Officer employed by the Nova Scotia Apprenticeship Agency and ask them to confirm if a person is certified.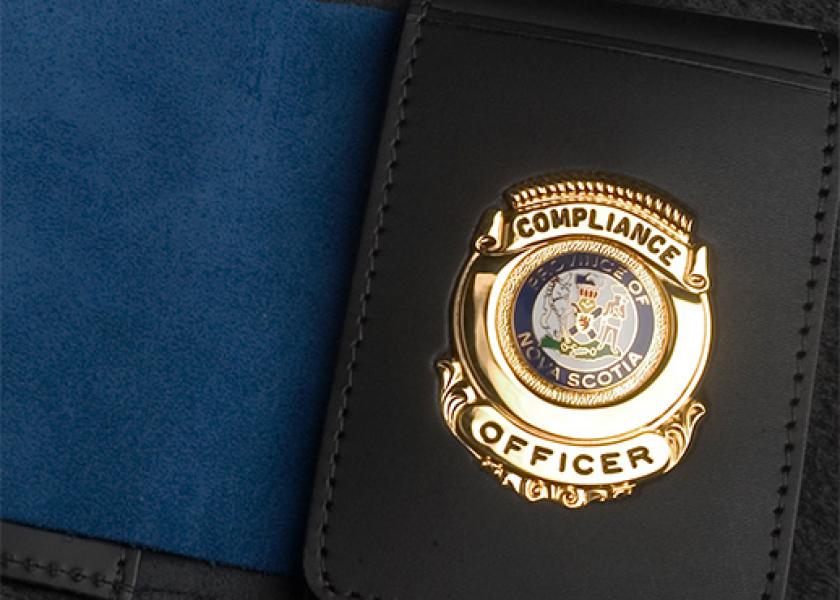 Compulsory Certified Trades in NS
1. Autobody and Collision Technician
2. Automotive Service Technician
3. Automotive Service Technician (Service Centre Technician)
4. Boilermaker
5. Bricklayer
6. Construction Electrician
7. Oil Heat System Technician
8. Plumber
9. Refrigeration & Air Conditioning Mechanic
10. Sheet Metal Worker
11. Sprinkler Fitter
12. Steamfitter/Pipefitter
13. Truck and Transport Mechanic