2016 Employer Champions
JOEY HAWKINS, SKILLED MASONS & RESTORATION INC.
Skilled Masons & Restoration owner/operator, Joey Hawkins, received the Apprenticeship Award of Excellence in 2016. Joey completed his apprenticeship and acquired his Red Seal in 2012. He then started his business, and currently employs an apprentice. Joey is also a mentor for the East Preston Empowerment Academy for the Bricklayer and Restoration Stone Mason trades, supporting tradespeople in the community who wish to challenge the Red Seal exam. As well, he has competed in the Skills Canada Nova Scotia Bricklayer competition 3 times, and made it to the National Skills Competition twice, with 2nd and 3rd place finishes. Joey has participated in developing interactive bricklaying activities that he uses at career fairs, and has participated in 3 NSAA youth fairs and 2 Teens Now Talk expos, where over 800 students tried their hands at Joey's bricklaying activities. Joey asks apprentices to do the teaching and demonstration at these events, enabling them to hone their skills and be mentors when they become journeypersons.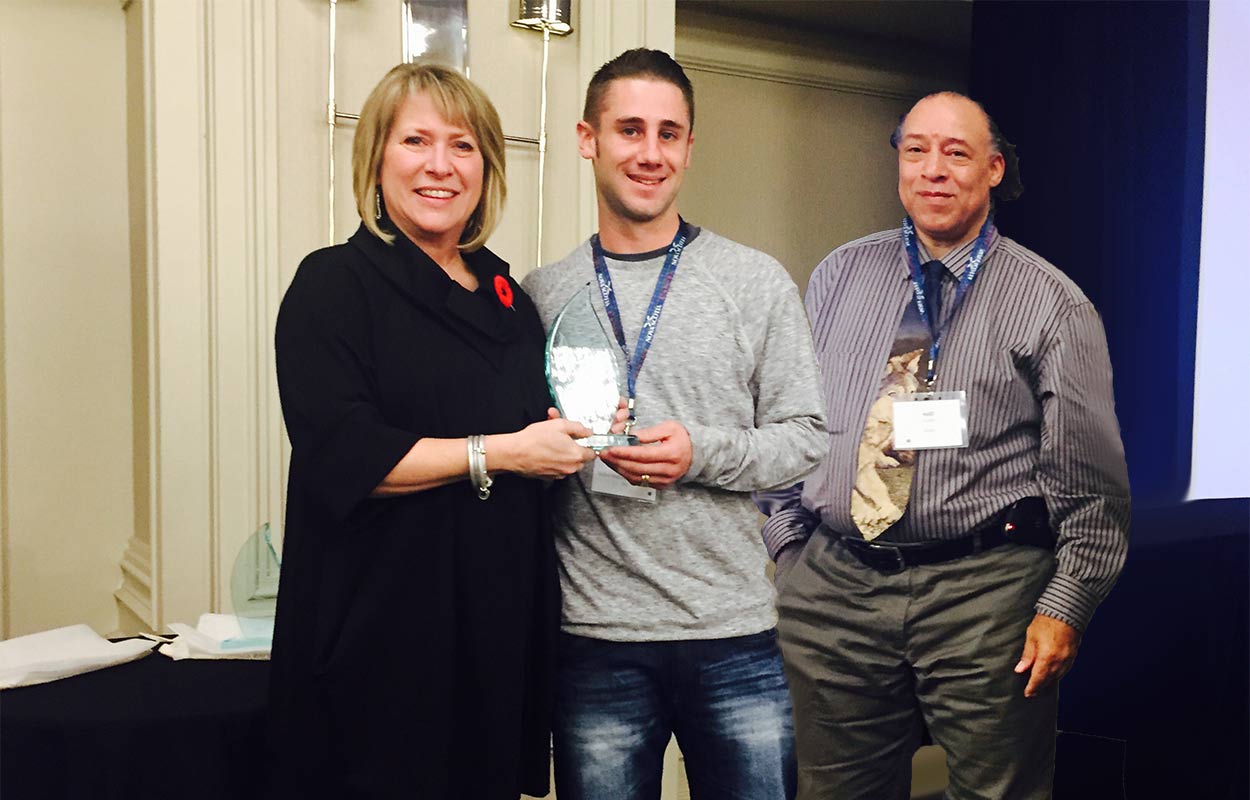 CHESLEY GILKIE, VANOOSTRUM FARM EQUIPMENT
VanOostrum Farm Equipment Service Manager, Chesley Gilkie, received the Apprenticeship Award of Excellence in 2016. Chesley works with high schools and NSCC Kingstec to attract and welcome co-op students and new apprentices. He welcomes 1-2 students per year for work terms at VanOostrum's. Chesley worked to renew apprenticeship in the Agricultural Equipment Technician (AET) trade, leading the charge for new training to meet industry needs. As part of this project, Chesley took the initiative to research the requirements for AET, developing a sustainable model for rural agricultural communities. Additionally, Chesley hired the first female mechanic at VanOostrum's and was a staunch supporter of her career choice.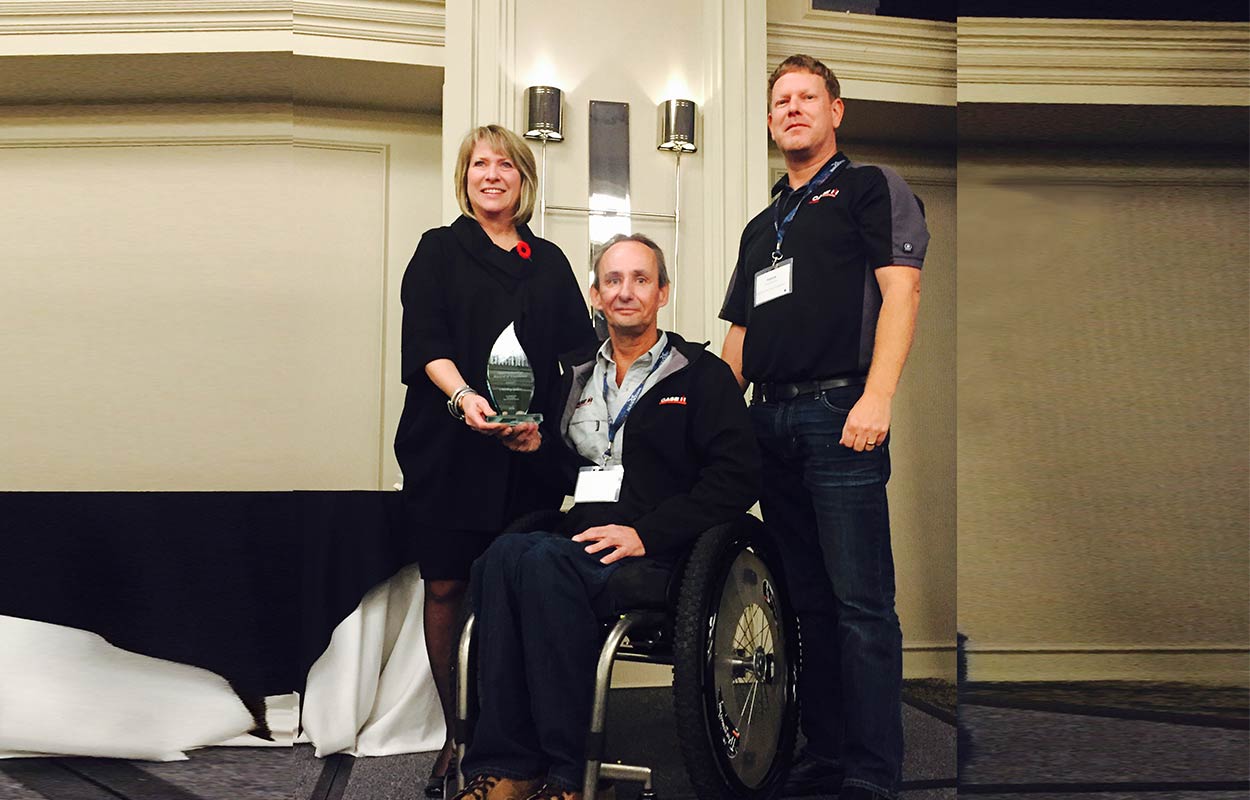 STEVE LEWIS, STEVE LEWIS AUTOBODY
Steve Lewis Autobody owner/operator Steve Lewis is a Champion Employer who runs a very professional and safe repair business, and is dedicated to training his apprentices to learn the full scope of the Motor Vehicle Body Repairer trade. Steve Lewis Autobody is engaged with apprenticeship. Steve encourages his apprentices to take training as it becomes available, even when the shop is busy, leaving him to run things short-handed. Steve is willing to help all of his employees who are willing to help themselves to become industry professionals in the Motor Vehicle Body Repairer trade.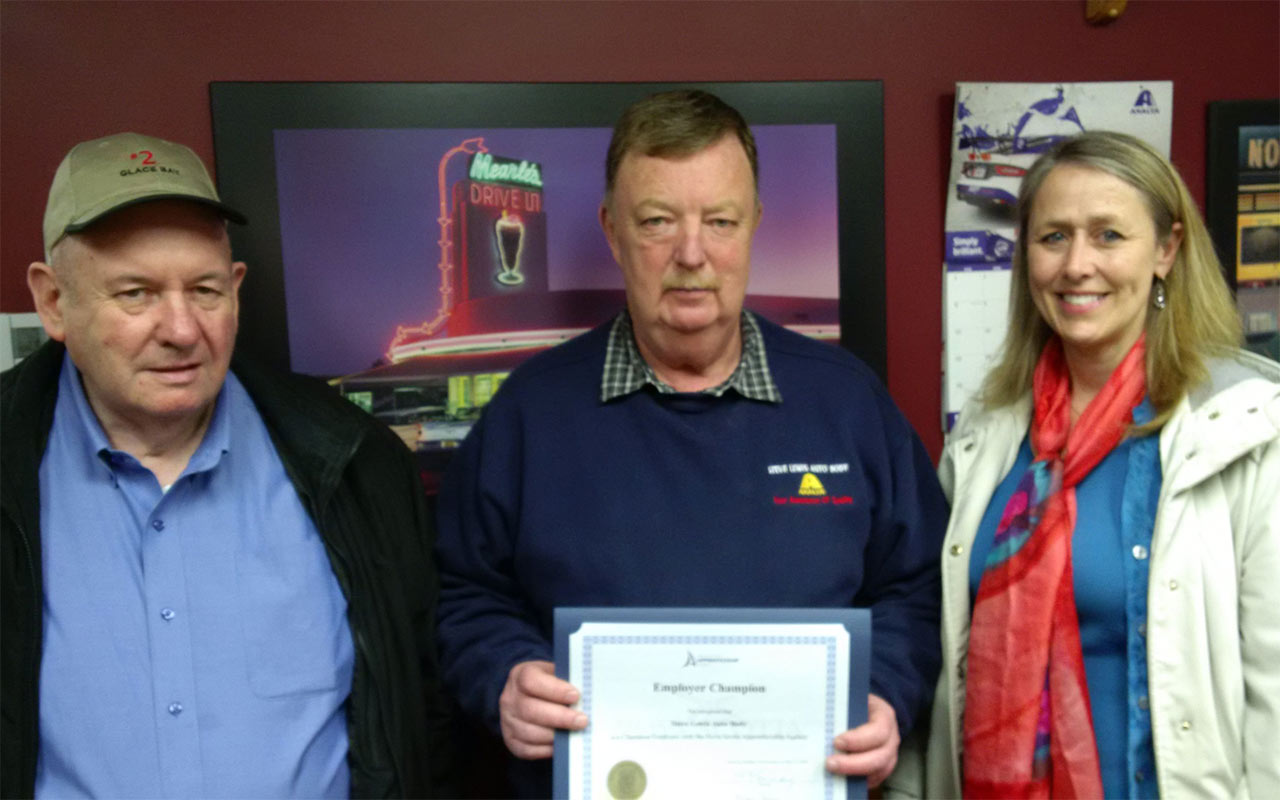 WATSON ARMSTRONG, WARREN ARMSTRONG, H.E. ARMSTRONG
H.E. Armstrong owners/operators Watson Armstrong and Warren Armstrong are dedicated to ensuring their staff meet the requirements to obtain certification in their chosen trades. H.E. Armstrong has been recognized as a Champion Employer due to their dedication to the apprenticeship program. The Armstrongs have employees with multiple Certificates of Qualification, which enables them to perform a broad scope of work.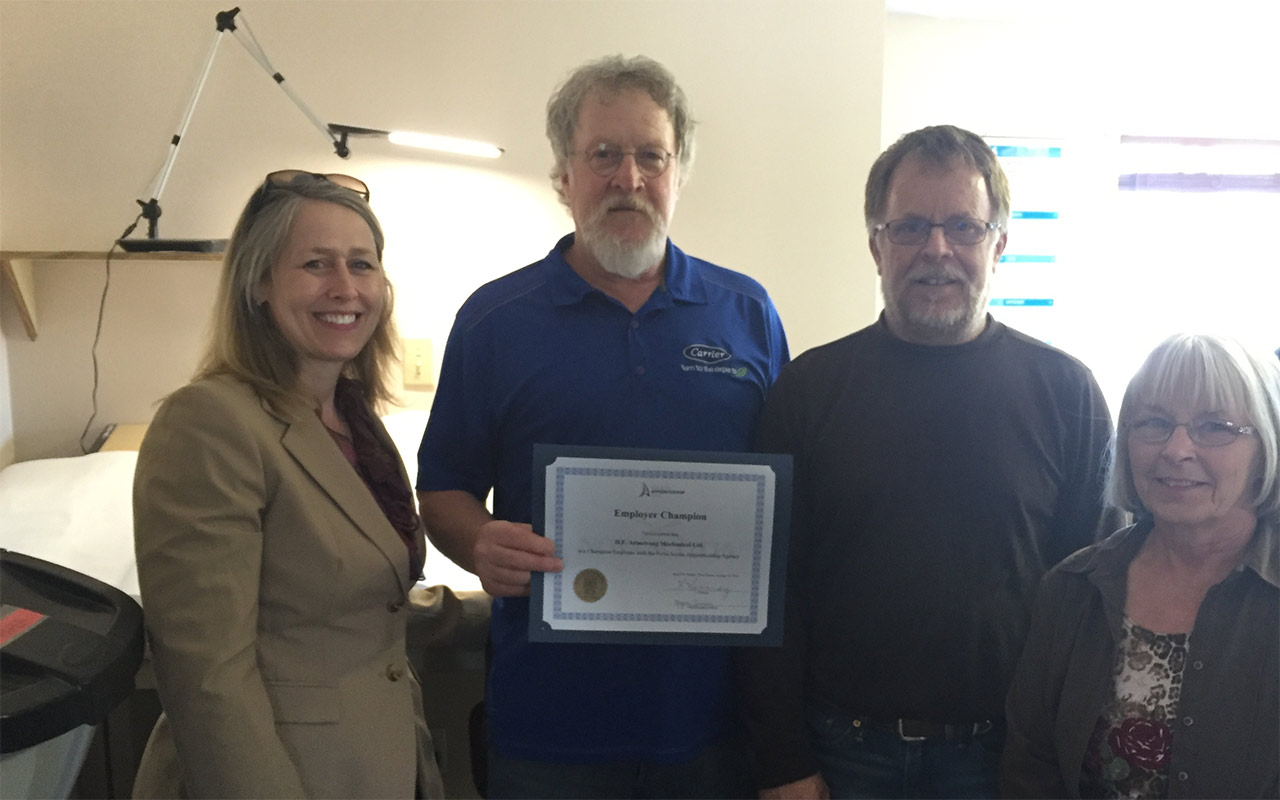 ANGUS MACKENZIE, TWIN CITY ELECTRIC
Twin City Electric, and owner/operator Angus MacKenzie, have been very engaged in apprenticeship and encourage their Construction Electrician apprentices to take technical training when required. Twin City has been very active in training apprentices. As a result, many journeypersons who have completed apprenticeship training and earned Red Seal endorsements have done so by working for Twin City.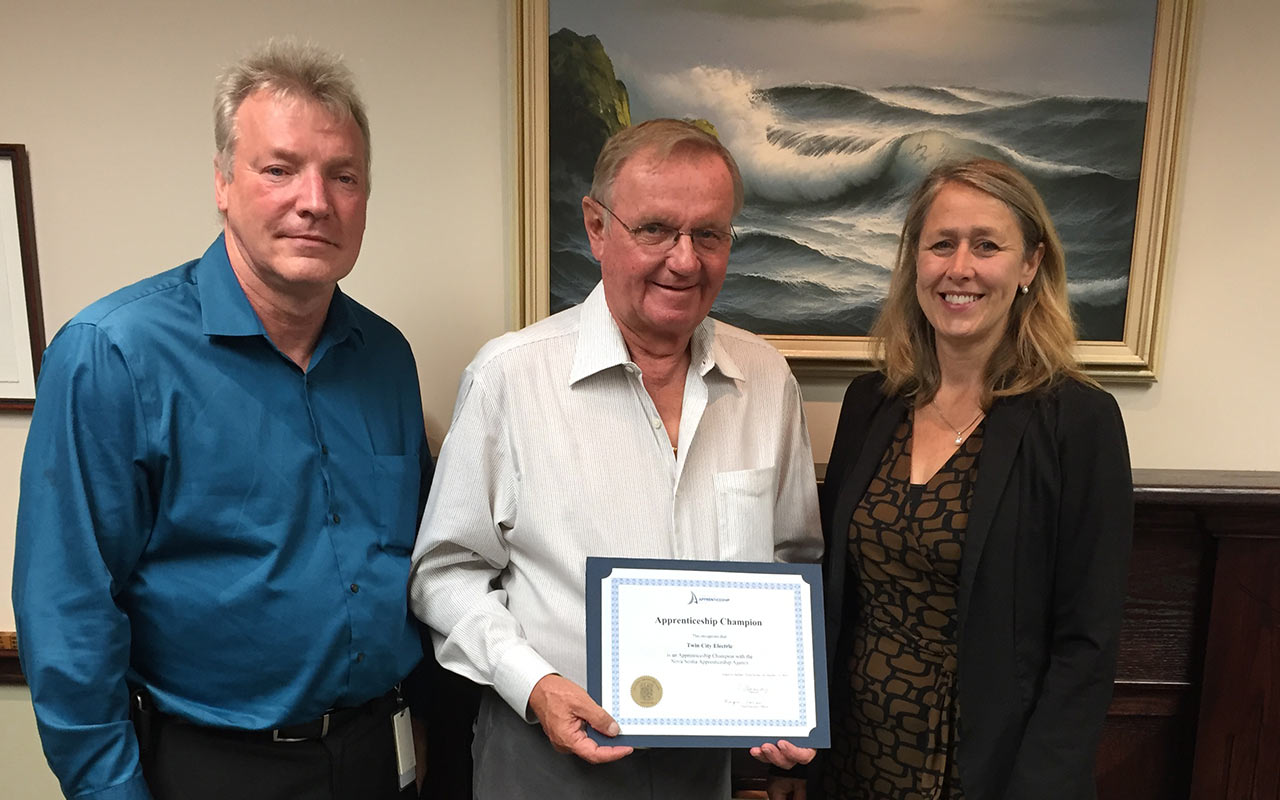 TRACY MENGE, DIRECTOR OF COMMUNITY ECONOMIC DEVELOPMENT, ESKASONI
Tracy Menge is a champion who has a desire and commitment to see Eskasoni community members succeed in the apprenticeship program. Tracy is always there to assist apprentices with registration, enrollment and certification, and does so while juggling a very busy schedule in her role as Director of Community Economic Development. Tracy has also shown a great degree of adaptability, as apprenticeship has made significant changes to the way we do business, and she has embraced and supported the Agency through these changes.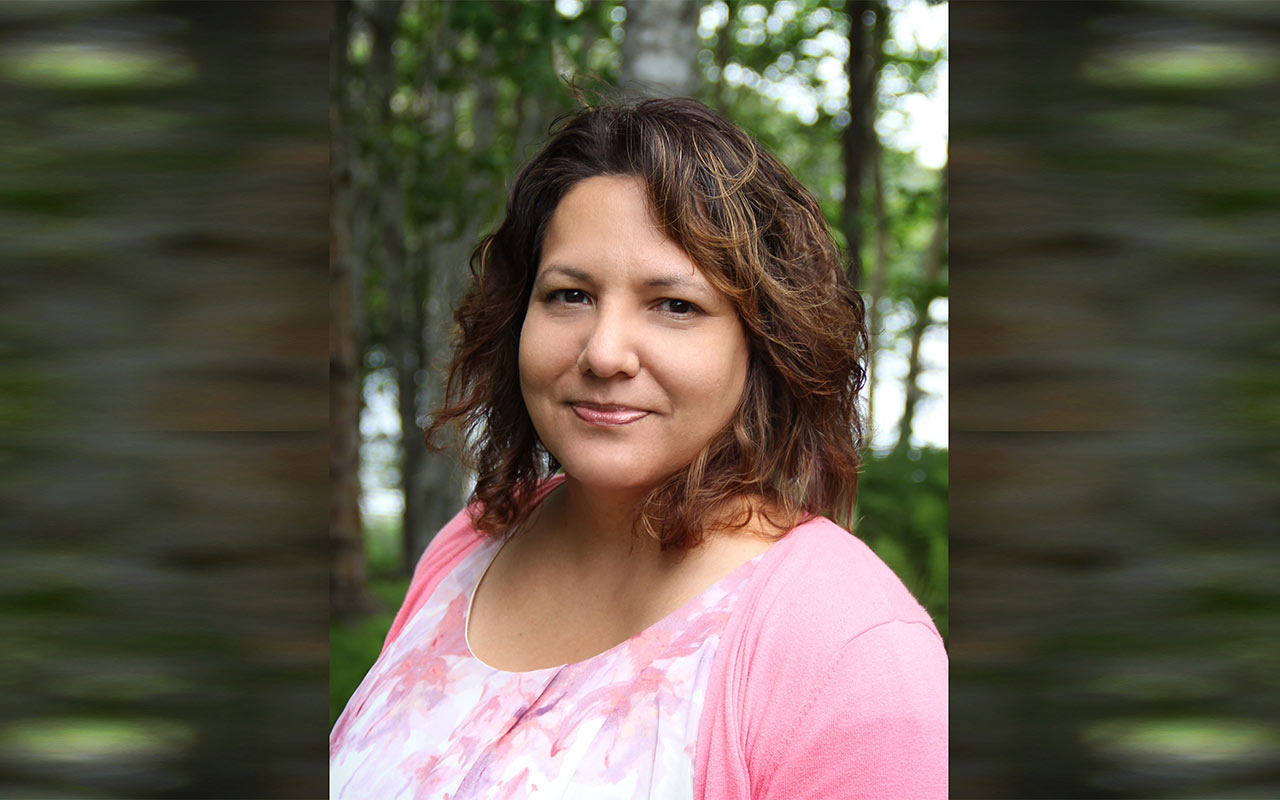 TIM JONES, T.J.'S ELECTRIC
T.J.'s Electric owner/operator Tim Jones has championed apprenticeship through the years and trained many apprentices who have earned their Red Seals and become journeypersons. T.J.'s Electric has a work and training schedule that lists when apprentices have to take technical training. The company also has an arrangement that allows apprentices to transfer to partner companies during slower times of the year, and return during busy seasons. This arrangement enables T.J.'s apprentices to continue without being laid off; creates loyalty between the apprentices and the company; and ensures the apprentices' training is not interrupted.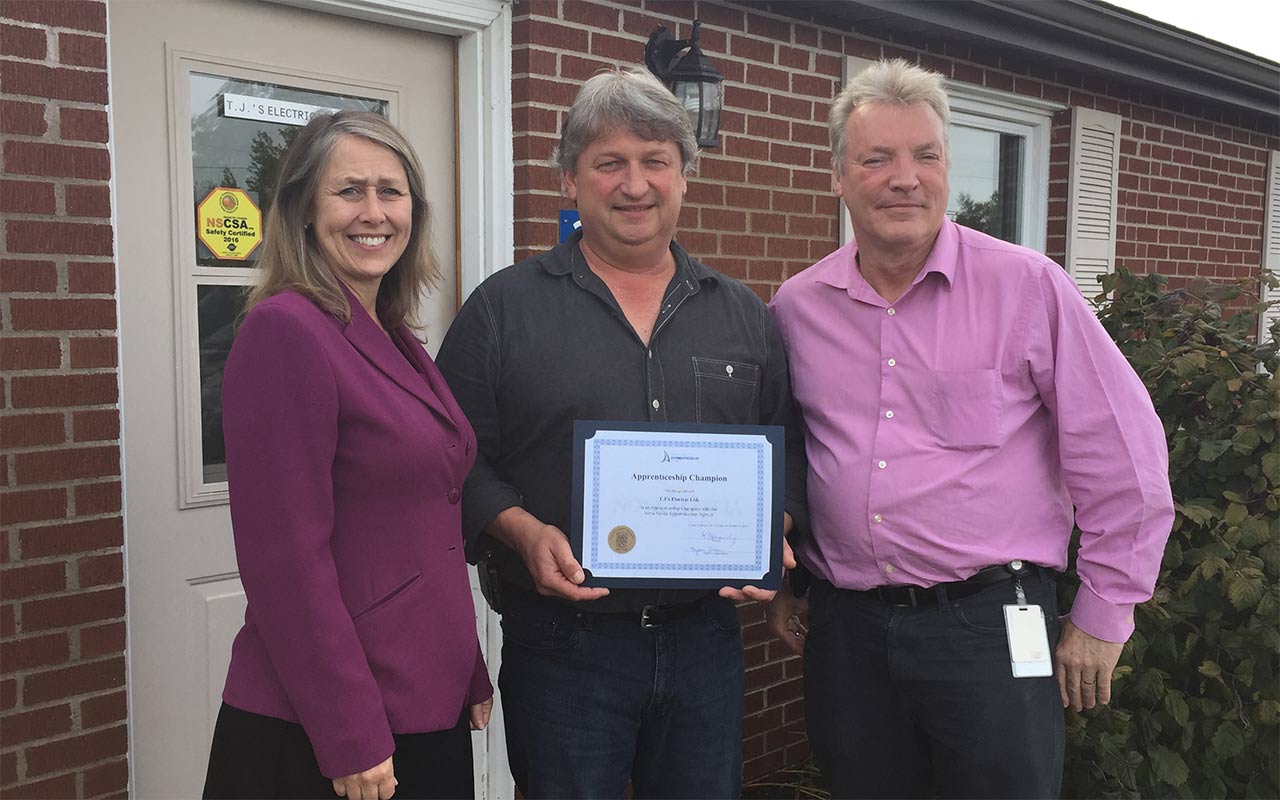 TROY BENNETT, ATLANTIC ACURA
Atlantic Acura Manager Troy Bennett is a great supporter of the apprenticeship program. He understands the value that well-trained technicians bring to the job, and that they help grow the business. Troy Bennett has been involved in the Automotive Service Technician trade for many years. Apprentices under his guidance know that completing the apprenticeship program is not an option, but a requirement. Troy understands that well-trained technicians help grow the business.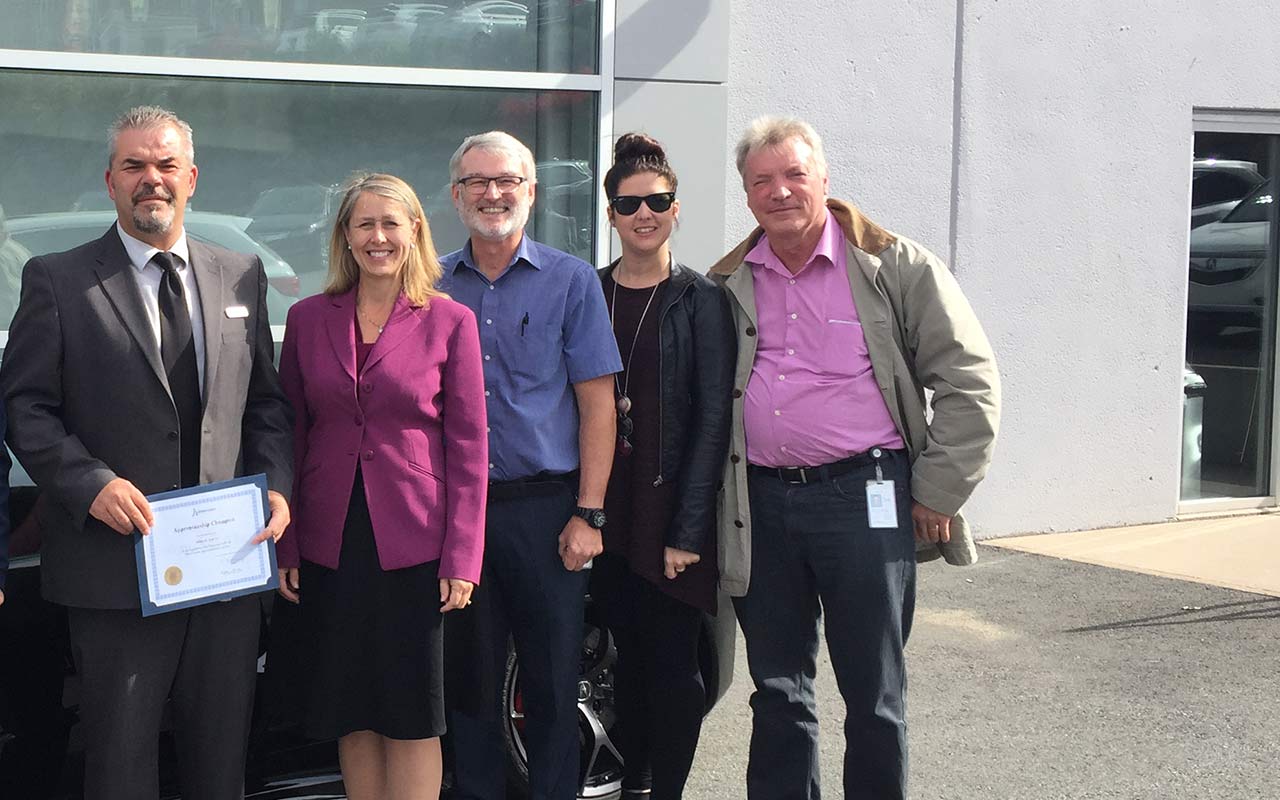 GLEN CUTTING, CANADIAN TIRE, BAYERS LAKE BUSINESS PARK
Canadian Tire Service Manager, Glen Cutting, has a passion for his trade and passes it on to the apprentices whom he and his journeypersons mentor. Glen Cutting is a certified journeyperson in the Automotive Service Technician trade. Glen understands and supports the requirements of the apprenticeship program and has a passion for his trade!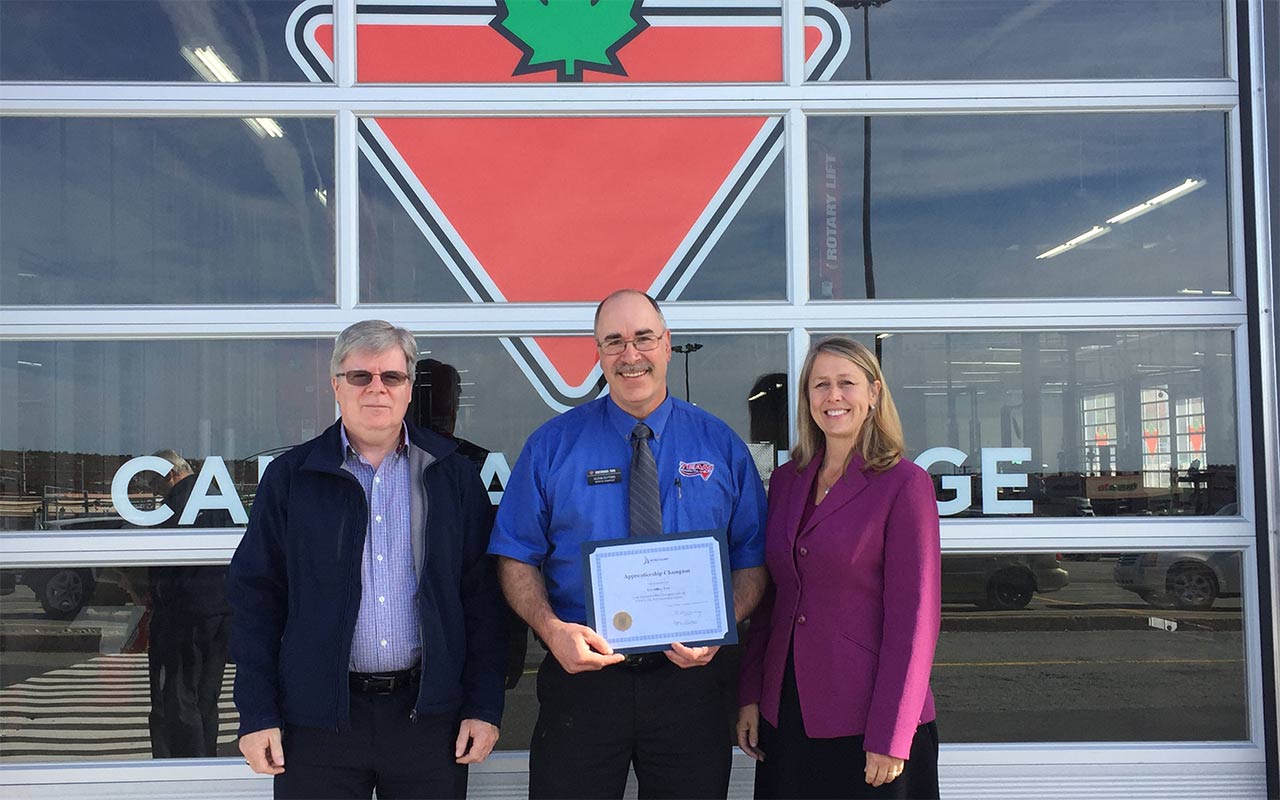 STEVE CROUSE, GBE CONSTRUCTION
GBE Construction owner/operator and role-model journeyperson, Steve Crouse, places the apprenticeship program and Red Seal certification at the forefront of his business. Steve Crouse has always shown great interest in the apprenticeship program and became interested in getting his Red Seal even before he owned his own company. He also encouraged many of his former colleagues to get certified. Since starting GBE Construction, Steve has has made apprenticeship and the Red Seal a highlight on his company's website and continues to encourage all his Carpenters to take part in the program. He is a role-model journeyperson.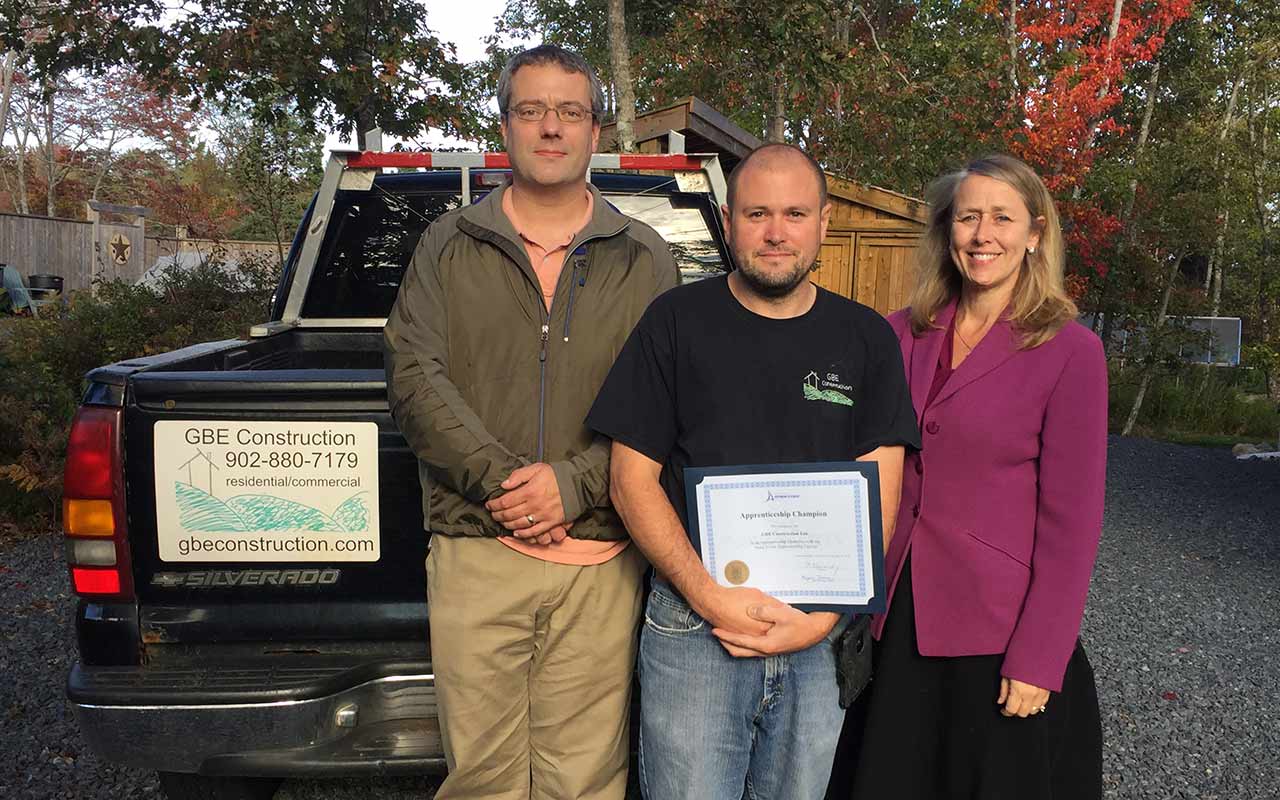 THE NOVA TRUCK CENTERS TEAM
Nova Truck Centers is actively involved in apprenticeship and understands the value of a diverse workforce. They have a number of male and female apprentices. Their management is actively involved in the monitoring of their apprentices' progress through the apprenticeship program, both on the shop floor and during in-class training.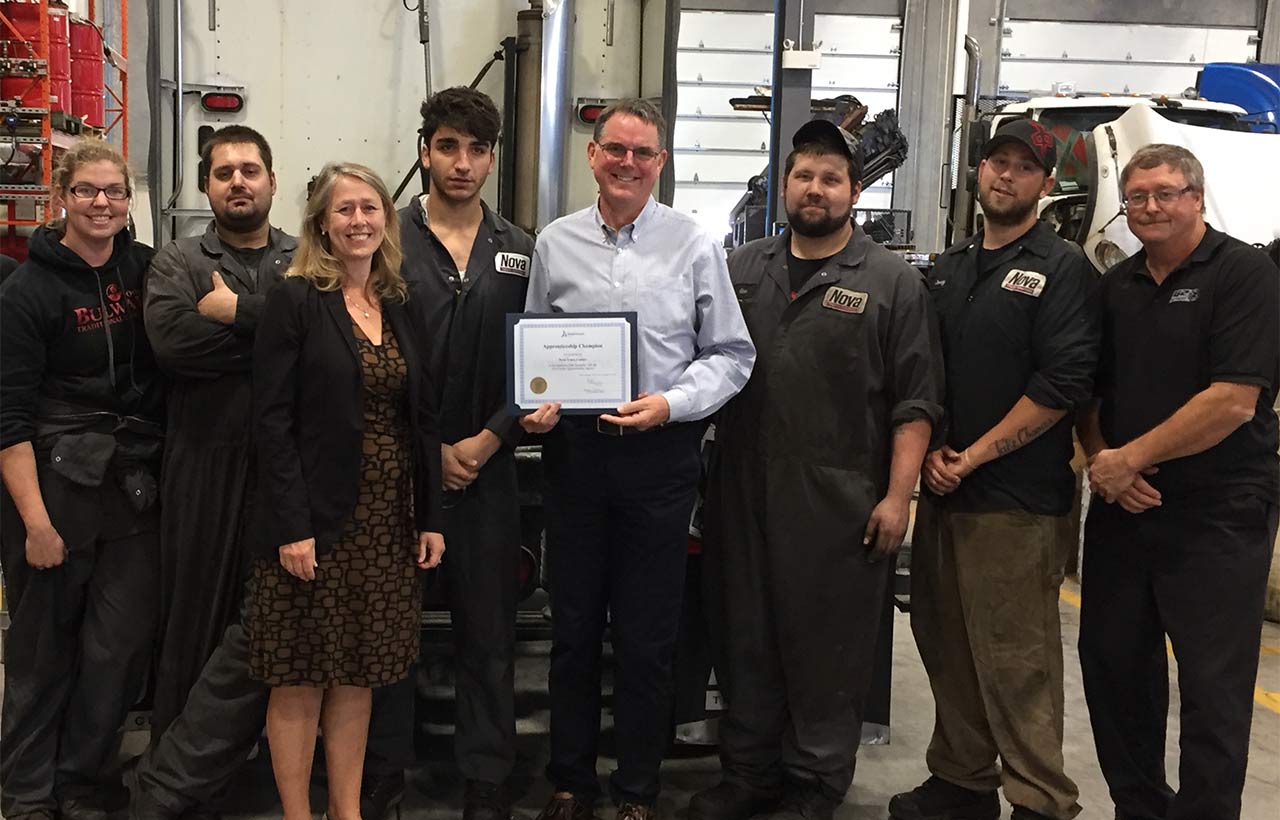 RYAN DOHERTY, JOHN LANGILLE, JENNIFER VAUGHAN, ALL EAST MECHANICAL
All East Mechanical is a company where an apprentice will receive training in the full scope of the trade. As a former apprentice, and now highly-skilled journeyperson certified in two trades, John Langille "Gets" what apprenticeship is all about. All East Mechanical currently employs five Refrigeration and Air Conditioning Mechanic apprentices and one Gas Fitter apprentice, and John Langille is certified in both trades. John has been a long-time mentor for apprentices and maintains high standards of service, which he passes on to the apprentices.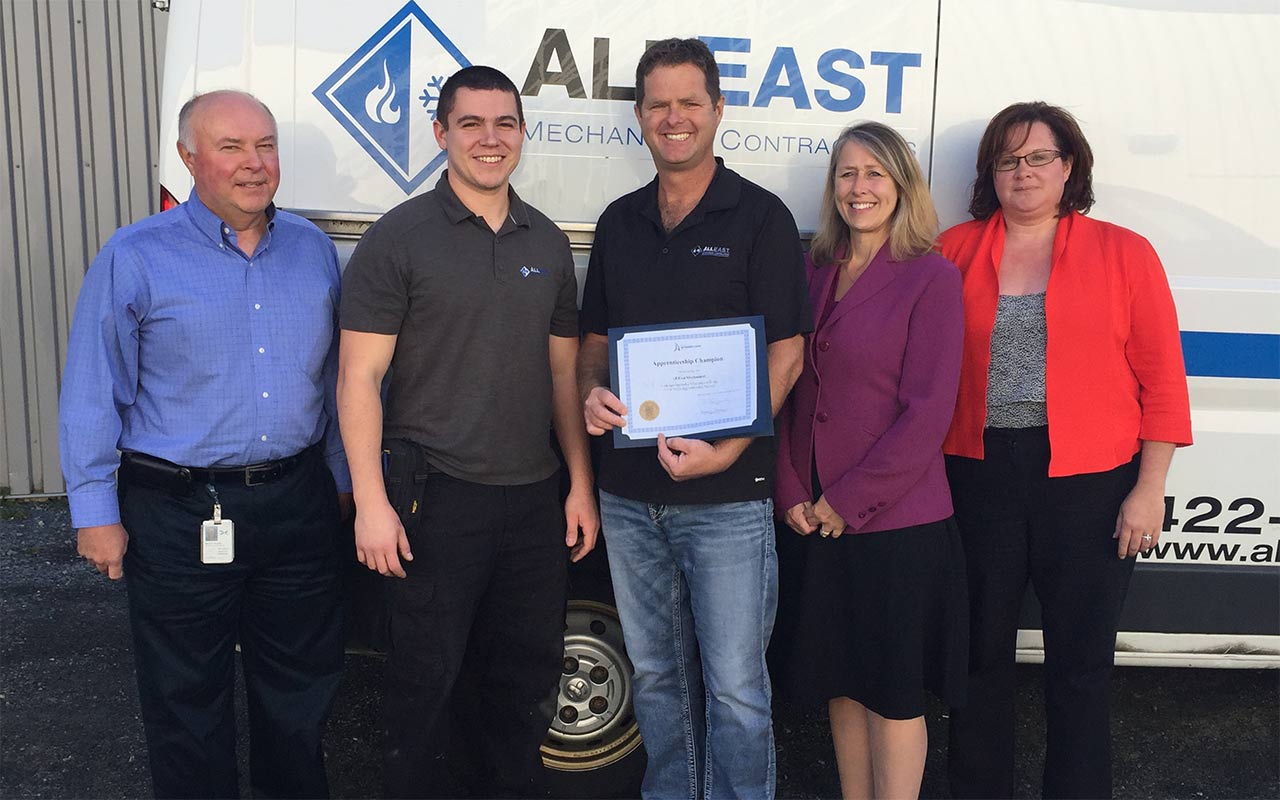 JOHN BENOIT, DENISE BENOIT, BENOIT ELECTRIC
Benoit Electric owners/operators John and Denise Benoit are engaged in the Nova Scotia apprenticeship program, are very encouraging and supportive of their apprentices and provide them with a positive working environment. Benoit Electric employs many apprentices who are working towards their Red Seal certification as Construction Electricians, and the company tends to retain them once they successfully become journeypersons. The employees speak highly of the business, and have expressed that they are happy working there. Thank you, Benoit Electric, for providing Nova Scotia apprentices with an opportunity to learn the Construction Electrician trade in a positive environment, and for producing qualified, certified journeypersons. Well Done!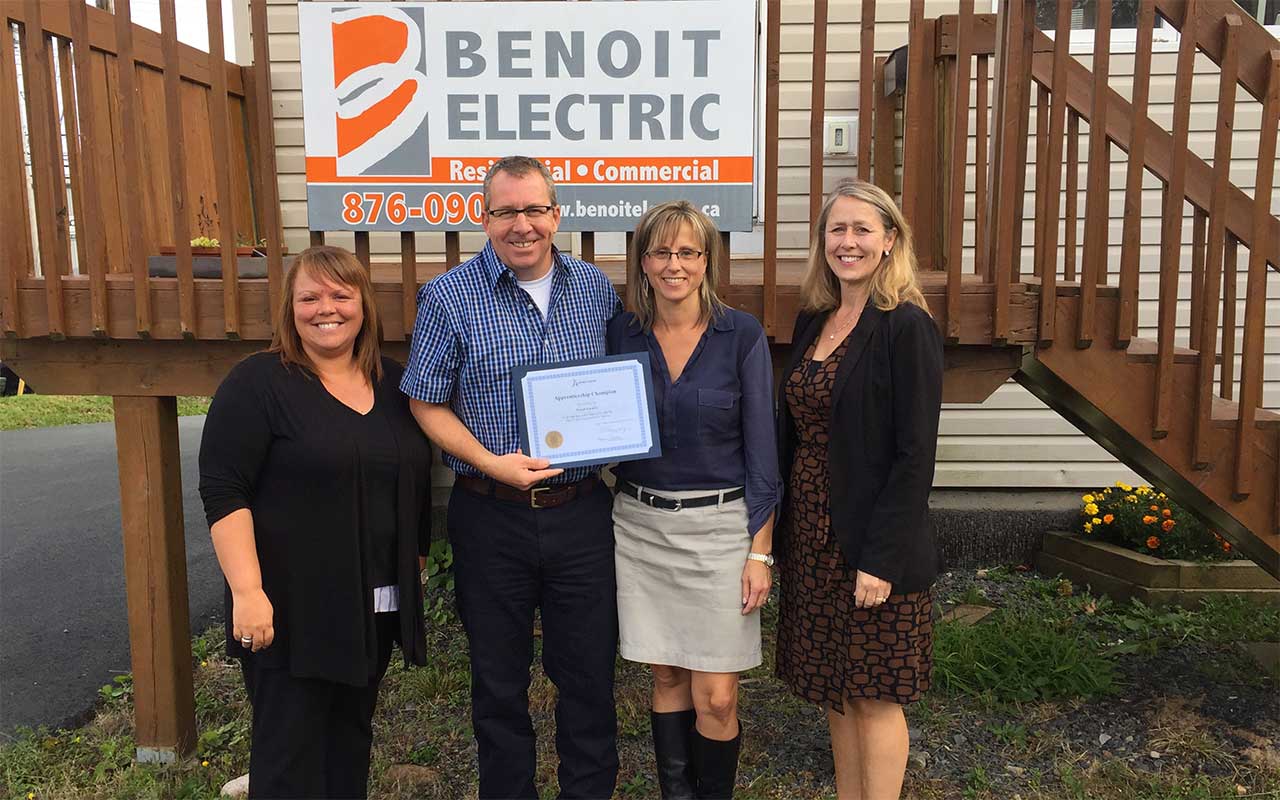 RICHARD HARRISON, ADAM ROBERTS, AMHERST TOYOTA
Amherst Toyota Service Manager, Richard Harrison, is quick to point out that the apprenticeship program allows their employees to advance through to certification in a reasonable time-frame, with the assistance of trained journeypersons on site. Amherst Toyota auto dealership and service centre is one of the major auto dealers in Cumberland County. Along with Richard Harrison, Master/Pro Technician, Adam Roberts is employed at the service centre. Adam is one of Amherst Toyota's Automotive Service Technician journeypersons who, in addition to completing apprenticeship training, received Toyota Training on-site at the dealership. Amherst Toyota is an excellent supporter of the apprenticeship program.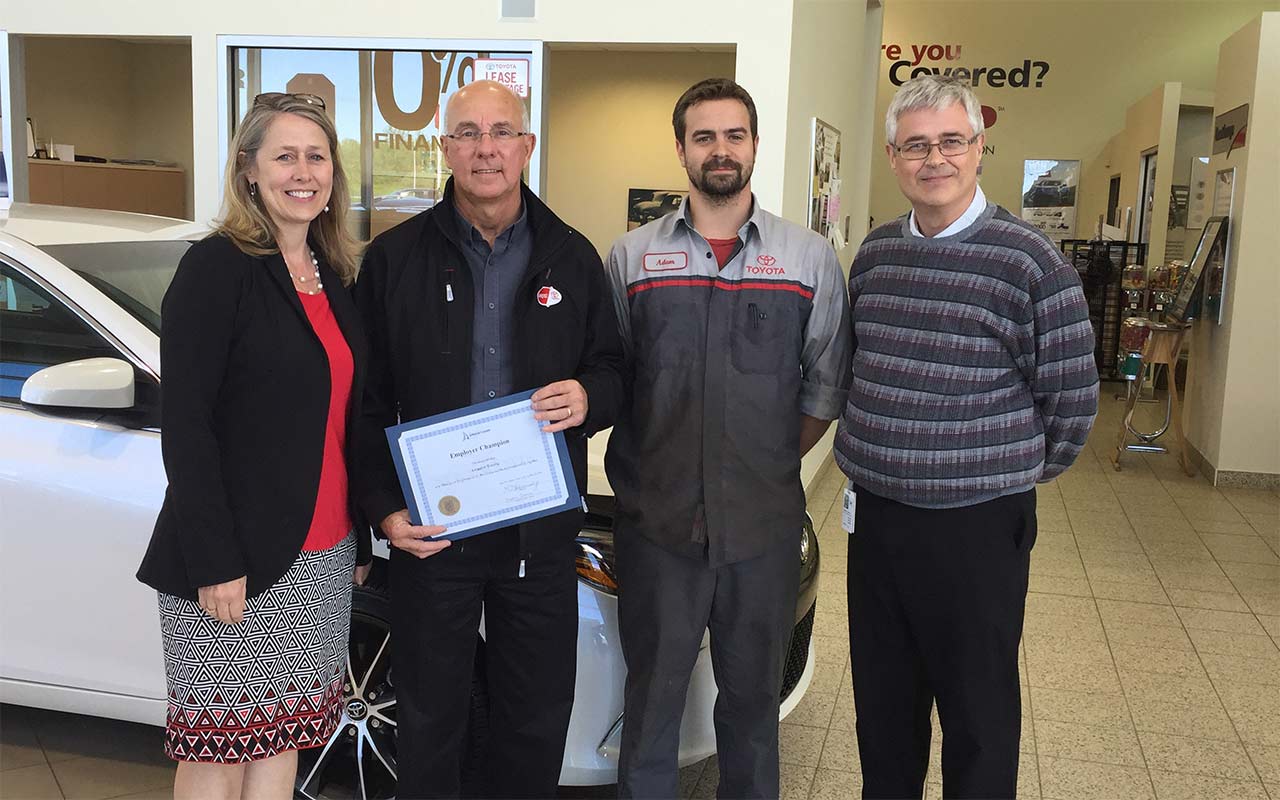 MEL GILLIS, UA LOCAL 682
UA local 682 and Business Manager Mel Gillis are focused on producing quality tradespeople by ensuring the advancement of individuals committed to the apprenticeship program. Since his induction as Business Manager, Mel Gillis has continually demonstrated his support of apprenticeship. Mel maintains contact with NSAA staff to ensure that his clients' files are up-to-date, and that the clients are demonstrating advancement towards certification. Mel has also shown a great degree of adaptability to the changes that apprenticeship has made in the way we do business, and he has embraced and supported these changes.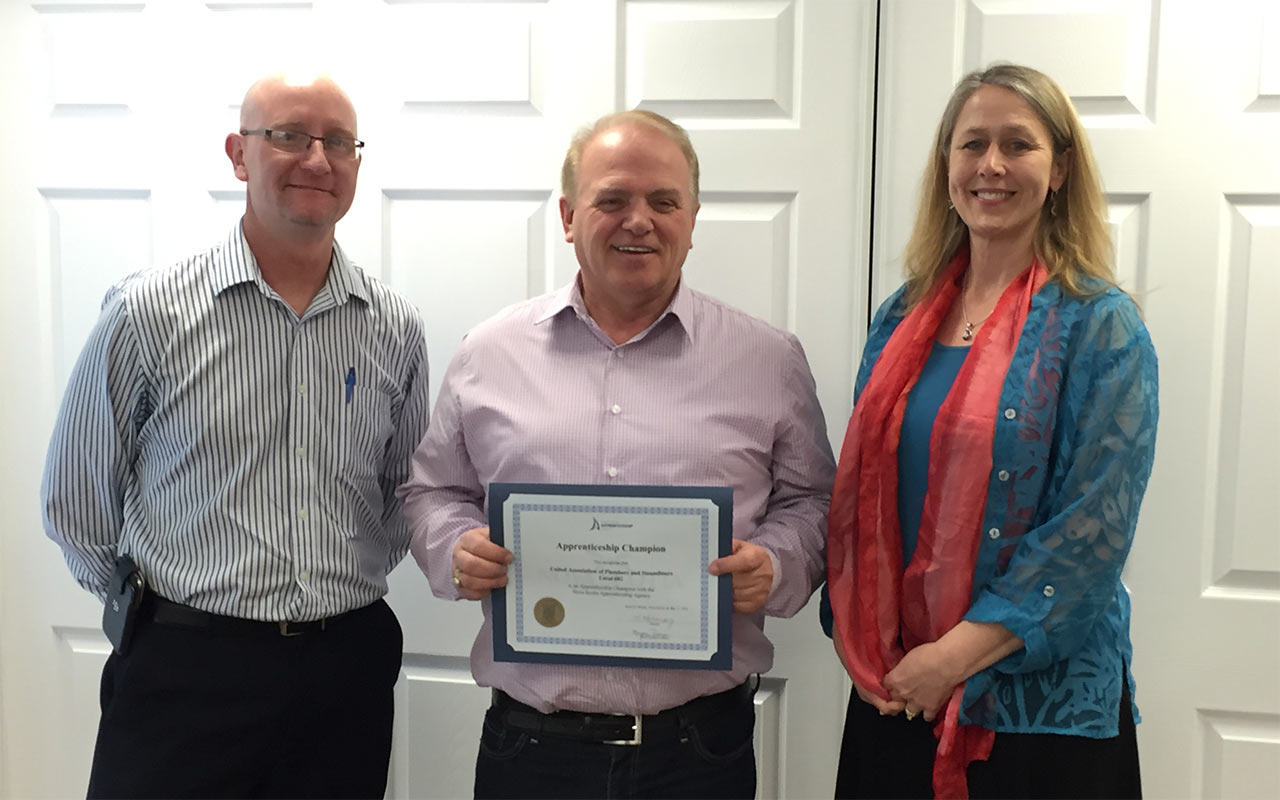 CORY JENKINS, KELLY MCCARRON, THISTLE HYUNDAI
Thistle Hyundai Owner Kelly McCarron and Service Manager Cory Jenkins support the apprenticeship program and women in the trades; their most-recent registered apprentices are both women. Thistle Hyundai continues to engage with and support the apprenticeship program, and their apprentices follow-through to certification. Two of their Automotive Service Technician apprentices became certified journeypersons past year.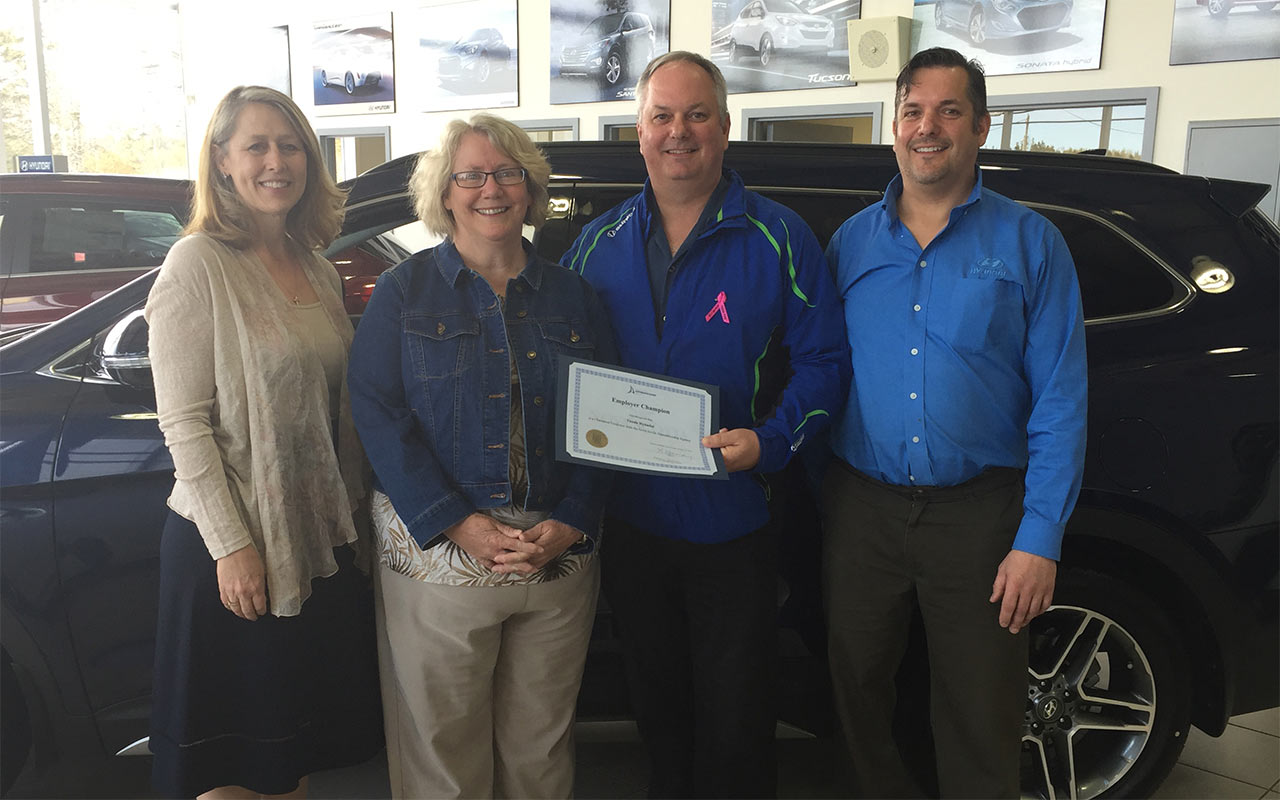 ARCHIE PYE, DARTMOUTH CENTRAL PLUMBING & HEATING
Dartmouth Central Plumbing & Heating Ltd. has been recognised as a Champion Employer for their contributions to, and continuous support of, the Nova Scotia apprenticeship program. Dartmouth Central Plumbing & Heating, and owner/operator Archie Pye, continuously hire many apprentices in the Plumber trade and provide them with the necessary support, mentoring and encouragement that is needed to successfully complete their apprenticeship programs. To date, there are 30 Red-Seal Plumbers who have successfully completed their apprenticeships while employed at Dartmouth Central Plumbing & Heating. A job well done!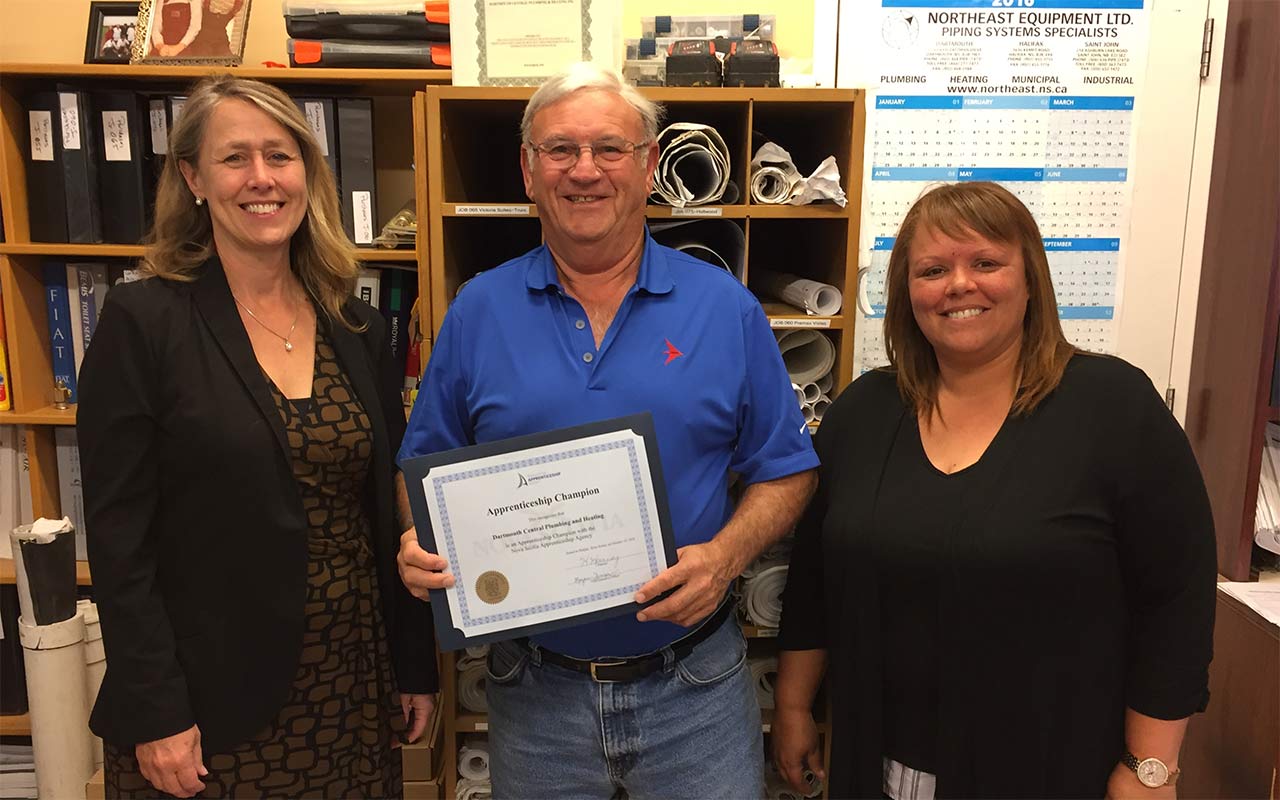 BREATON CORNING, CORNING ELECTRIC
Corning Electric Ltd.'s owner/operator, Breaton Corning, started with the company as a Construction Electrician apprentice and became a certified journeyperson in his trade four years later. Breaton continues to engage with and support the apprenticeship program and currently has three registered apprentices working for his company.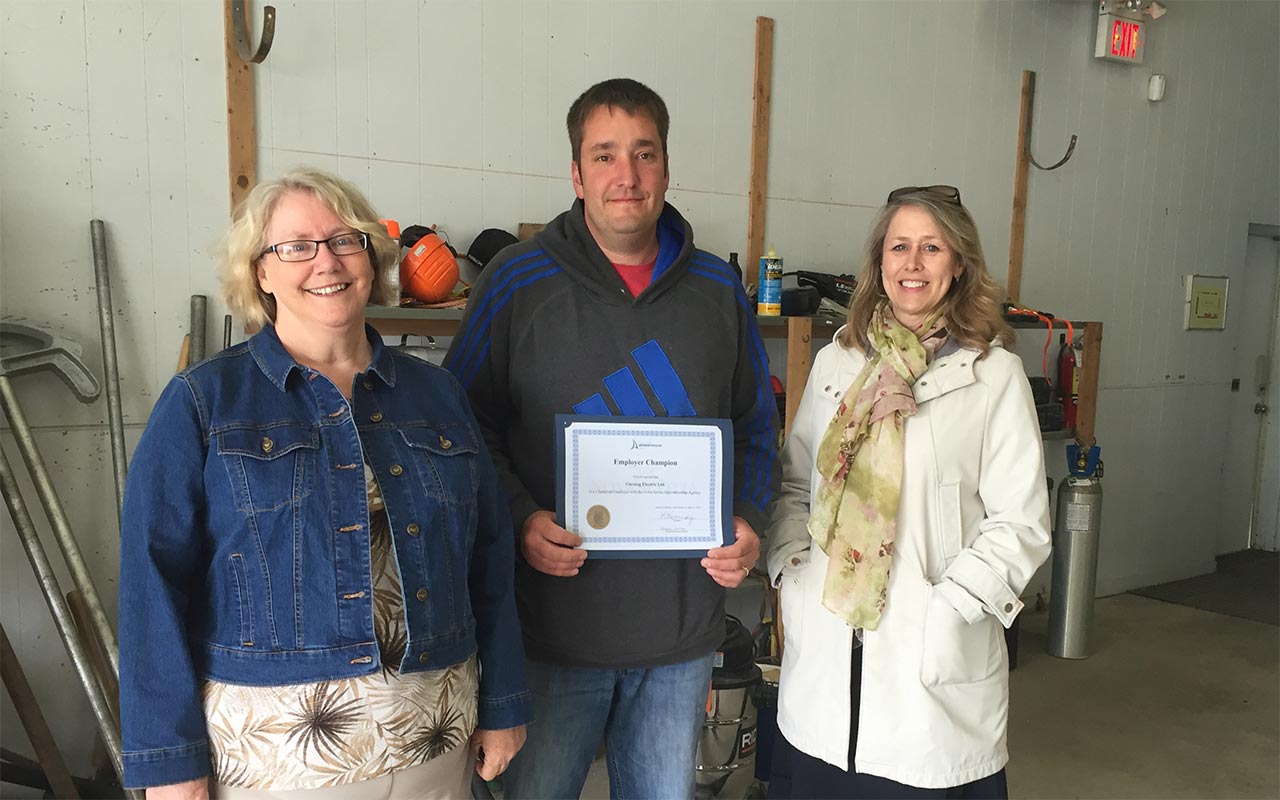 MIKE SHEA, MARTIN MARIETTA
Martin Marietta is a true Champion Employer that goes the extra mile in supporting their apprentices in all possible ways to help them achieve their best results. Under Plant Manager Mike Shea, Martin Marietta has developed a very supportive apprenticeship program for their employees, which includes helping them have as little personal financial sacrifice as possible. When Apprenticeship staff visit this location, Martin Marietta's employees couldn't be more obliging, and their personnel records are always up to date with the progress of each apprentice. Martin Marietta believes in, and is truly committed to, the apprenticeship program in Nova Scotia, and to their employees!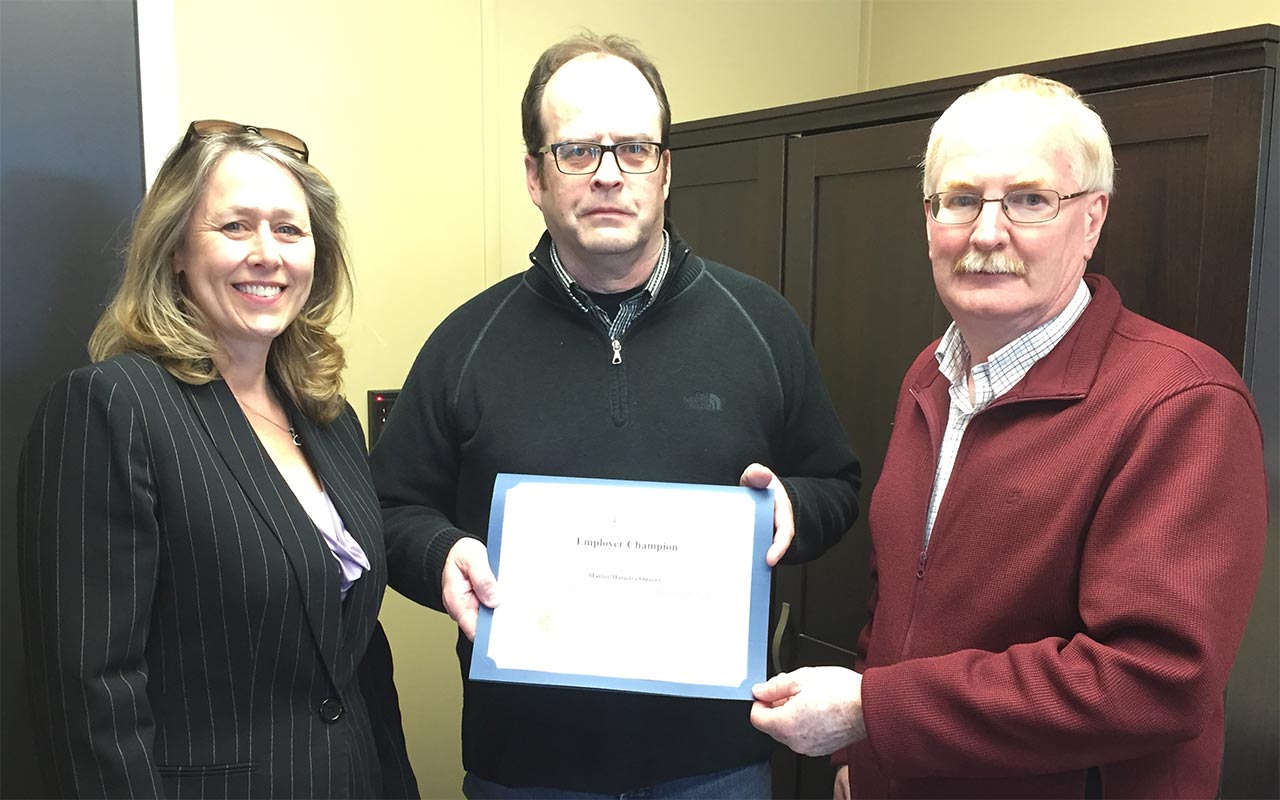 AIMEE MCDOUGALL, GOVERNORS PUB & EATERY
Governors Pub & Eatery has seen the benefit to their business from employing individuals, like Aimee McDougall, who have embraced the journey to certification. Governors Pub & Eatery has committed to ensuring current and future staff have the opportunity to participate in apprenticeship. Chef Ardon Mofford has demonstrated a high degree of willingness to embrace the apprenticeship program, and deserves the credit for the renewed interest in apprenticeship training for the Cook trade in Sydney, Cape Breton. Ardon prompted NSAA to engage with other local employers and explore their level of interest in Cook apprenticeship training.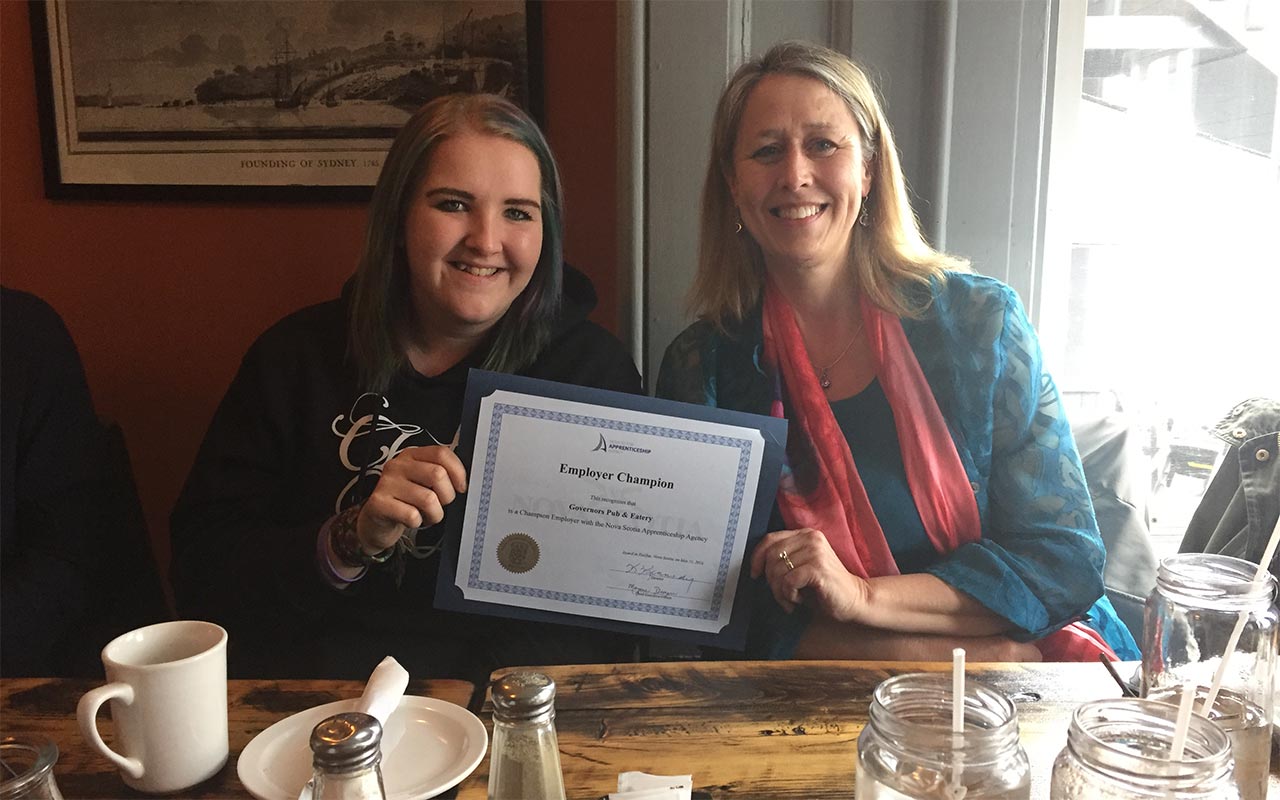 DAVID PEPPER, AMY FERGUSON, SPROULE LUMBER (JD IRVING COMPANY)
Sproule Lumber (JD Irving Company) is dedicated to advancing-to-certification the apprentices whom they employ. Sproule Lumber is a sprawling lumber mill in Valley Colchester County Nova Scotia. The company employs six Industrial Millwright (Mechanic) apprentices and one Machinist apprentice. Safety is paramount for Sproule; in addition to providing a safe work environment for their apprentices, Sproule recognizes the importance of Apprenticeship technical training and providing apprentices with on-the-job exposure to all necessary trade skills.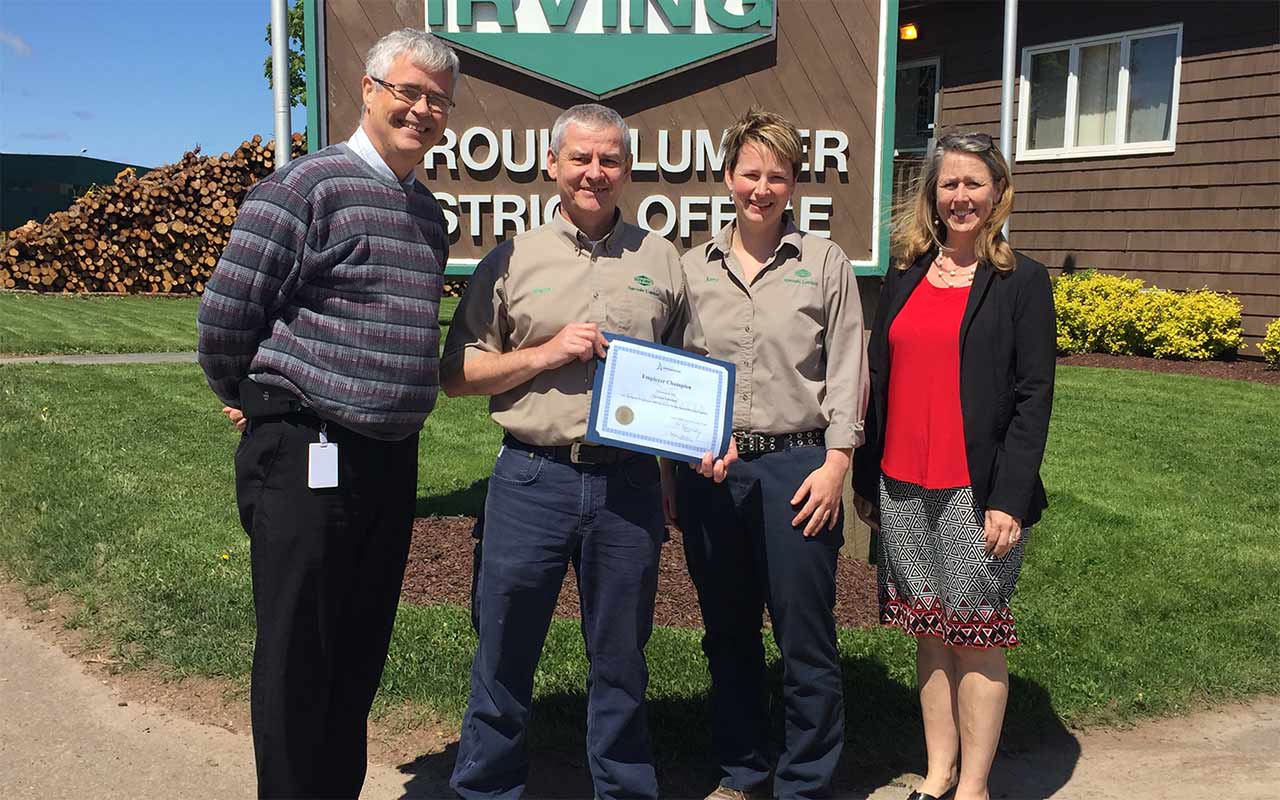 DOUG MACLEOD, MACLEOD'S FUELS
MacLeod's Fuels has a clear commitment to the apprenticeship program. Doug MacLeod is a great example of what apprenticeship is capable of when an employer takes the lead on behalf of their employees. Doug understands the need for an employer to play an active role in the development of an apprentice, and to ensure the apprentice's success as they advance through training and on to certification. His commitment to this process has clearly worked, as he has had great success in maintaining his employees and developing them into successful mentors for future apprentices.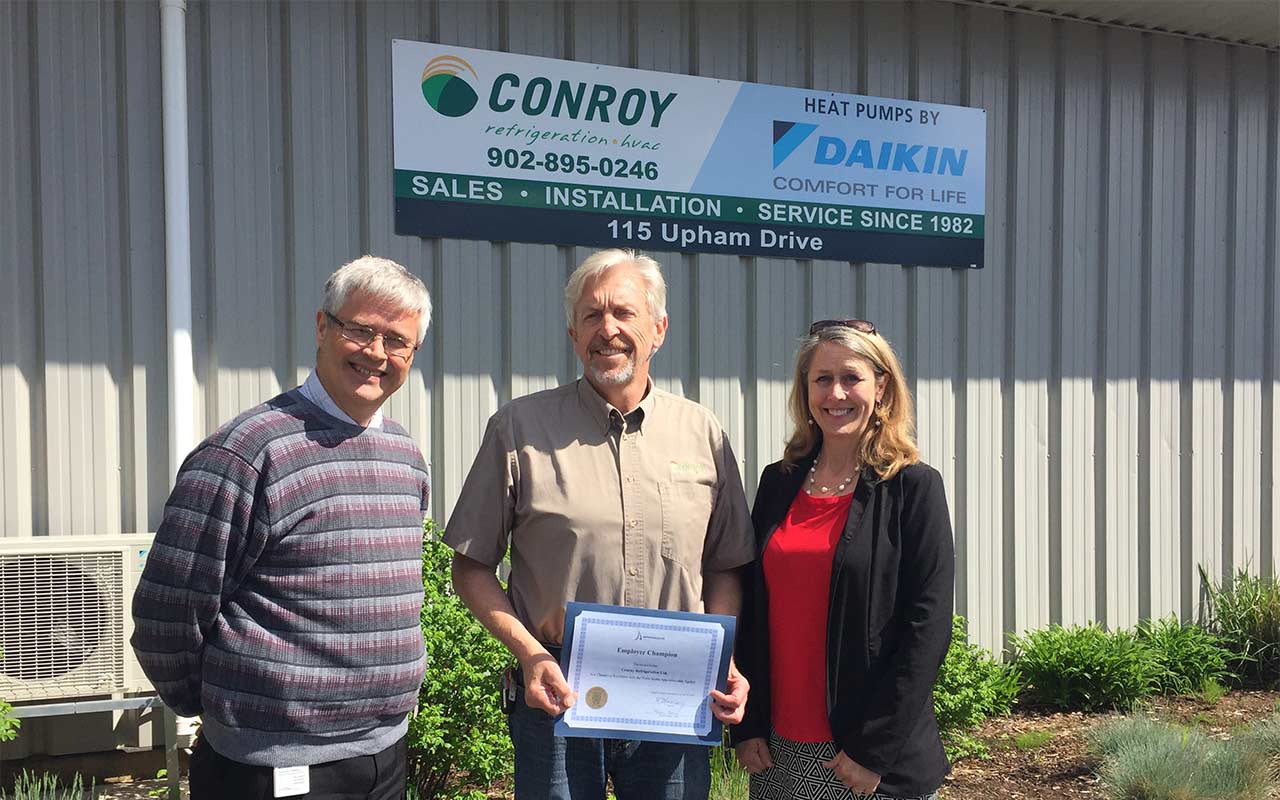 TRI MAC TOYOTA
Tri Mac Toyota has been active in the apprenticeship program since they opened their first auto dealership. They are very supportive of their employees, encouraging them to complete their apprenticeships and become certified in their respective trades. Larry MacKeigan and his family have been long-standing employers in the Automotive sector in the Strait Area. Tri Mac Toyota has grown to include three very successful automobile dealerships, including a collision centre. Their apprentices complete their apprenticeship programs, and are more-than welcoming and accommodating when NSAA staff visits their workplace. Tri Mac Toyota is a great employer and a Champion supporter of the NSAA.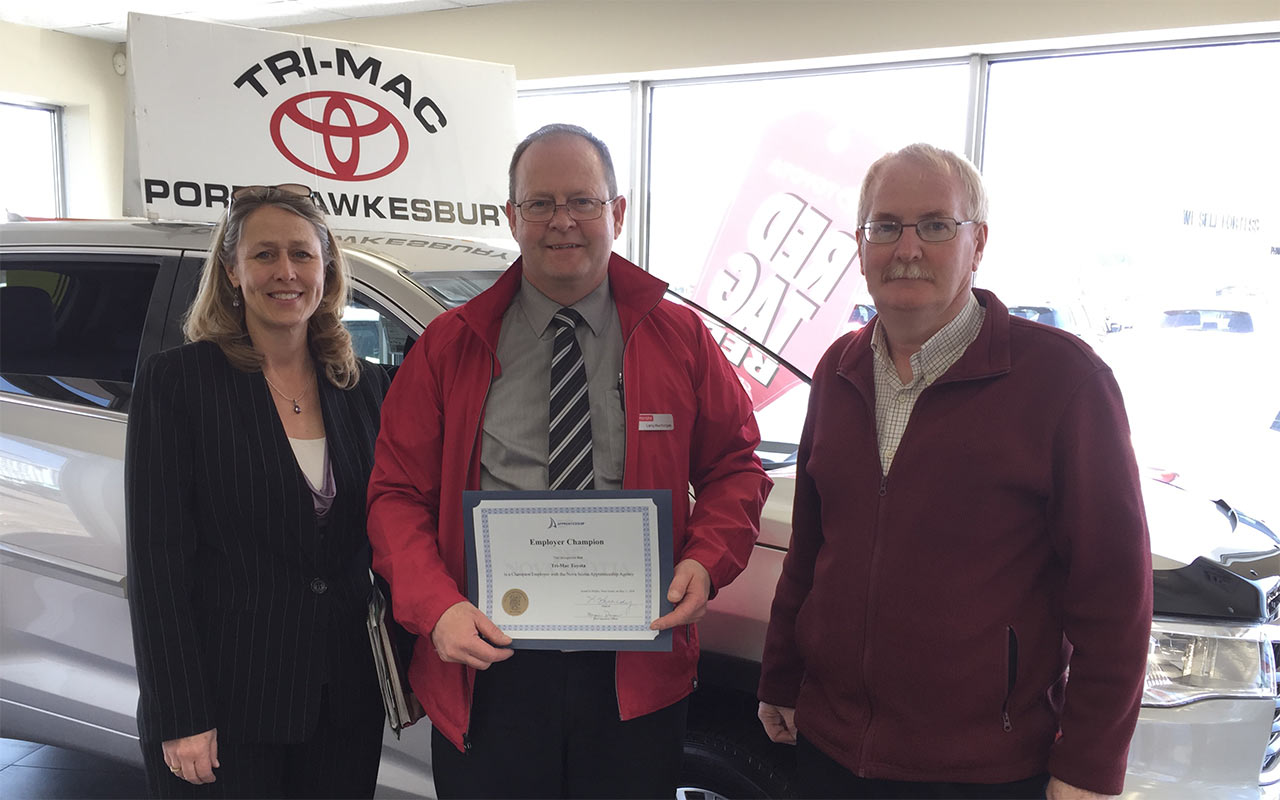 DOWN TO EARTH GARDENING
Lauren Fry works with Down to Earth Gardening Ltd. Down to Earth Gardening is an example that all employers can look to for a pattern of success, growth and how to train excellent journeypersons and apprentices as Landscape Horticulturists. The company is the embodiment of an employer that is an economic driver in the Landscape Horticulturist trade, and values and trains their employees. They were there from the beginning when a group of Nova Scotia Trade Qualifiers successfully challenged the Red Seal Exam and became journeypersons, enabling the company to register several apprentices. During the first years off-season, Down to Earth created an educational environment for their apprentices to attend company-led training in the trade.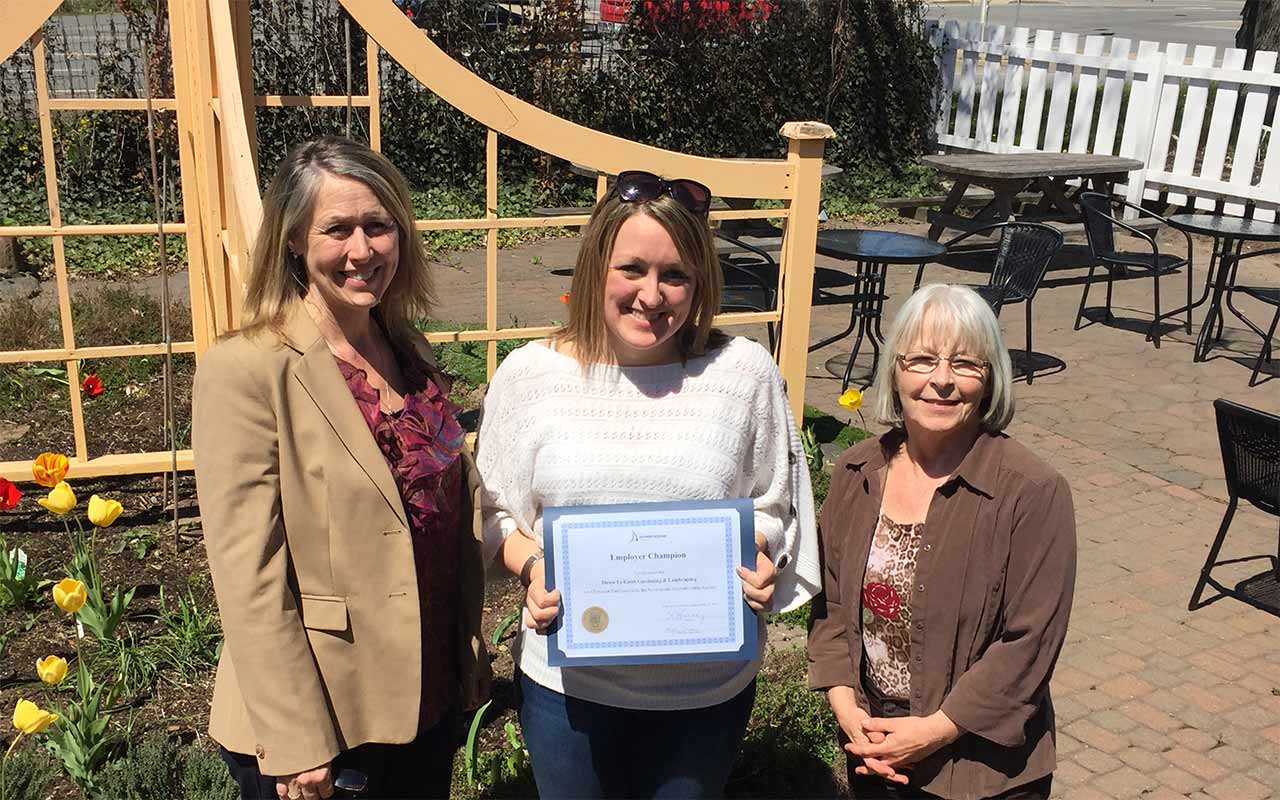 CONROY REFRIGERATION
Conroy Refrigeration is a refrigeration and air conditioning firm located in the Truro Industrial Park, and has been in operation since 1982. Conroy Refrigeration demonstrates professionalism, treats their apprentices with respect and values their contribution to the company. Training is paramount for this employer, and the benefits of certification in the skilled trades are well known. Over the years, the owners, John and Audrey Conroy, have expanded their sales and service-based business to a team of professional technicians. John Conroy and his team take pride in a job well-done.