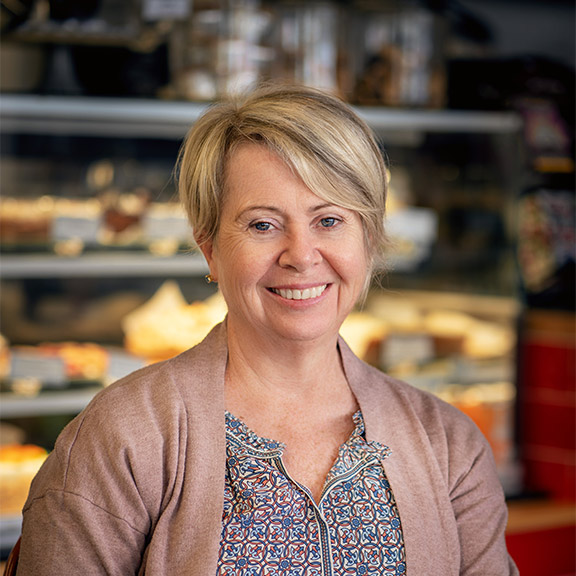 First appointed for a 3-year term on March 29, 2022; current term expires March 28, 2025
Sector represented: Service
Represents: Employers
Committee Membership: n/a
Julie Marks is a co-owner and operator of The Italian Market in Halifax. Before owning a business, Julie worked in both private and public sector organizations in Nova Scotia as a human resources practitioner and holds a Chartered Professional in Human Resources (CPHR) designation.
Prior to moving to Nova Scotia, Julie worked in the Middle East and Asia in the field of Executive Search, Recruitment and Manpower Planning and led the Human Resources Consulting practice for Ernst and Young Vietnam. Presently serving as an employer representative on the Nova Scotia Minimum Wage Review Committee, Julie has also served on current and past Trade Advisory Committees and working groups for cook, institutional cook and baker trades.