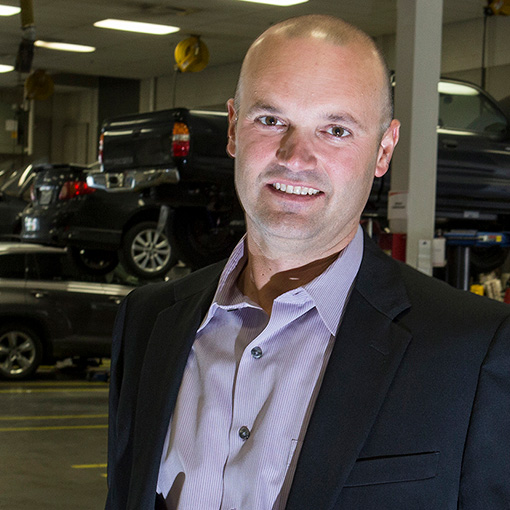 First appointed for a 3 year term on April 28, 2015; current appointment expires May 28, 2021
Sector represented: Motive Power
Represents: Employers
Committee membership: System Performance, Chair
Tim Manuel is the Vice President of Fixed Operations with the O'Regan's Automotive Group. His areas of responsibility include Service, Parts, Collision, Detailing, Vehicle Rentals, Information Technology and Purchasing. He works closely with Human Recourses to ensure the success of 370 employees, approximately 60 of whom are apprentices in Fixed Operations.
Mr. Manuel has been on the Board of Directors of the Nova Scotia Automobile Dealers Safety Association since 2014. He is also an Executive Board Member of the Better Business Bureau of Atlantic Canada and serves on other volunteer boards in HRM.