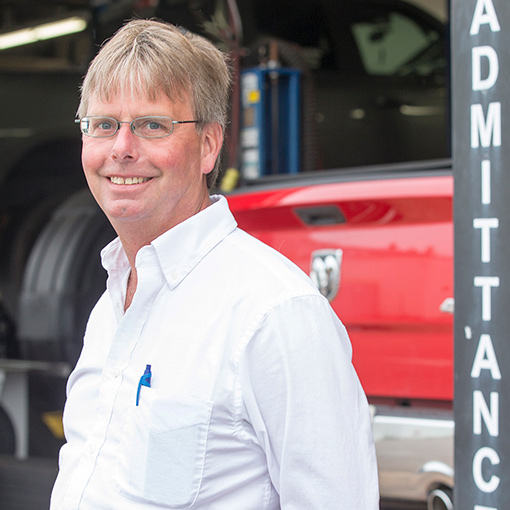 First appointed for a 3 year term on April 28, 2015; current appointment expires May 28, 2021
Sector represented: Motive Power
Represents: Employers
Committee membership: Recruitment
Scott Blakeney, the Manager of Fixed Operations for Blaikies Motor Hub Group, has over 30 years of experience in the motive power industry. He works on a daily basis with journey people, apprentices, individuals in pre-employment training and work-placement students.
Mr. Blakeney has experience with the apprenticeship system from both the employer and employee perspective.