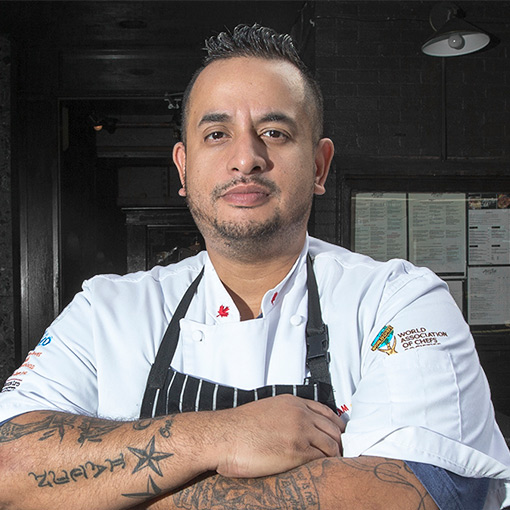 First appointed for a 3 year term on April 28, 2015; current appointment expires May 28, 2021
Sector represented: Service
Represents: Employers
Committee membership:

Industry Relations and Partnerships
Luis Clavel is Executive Chef with Almonak Restaurant in Halifax and has won many provincial, national and international awards.
Mr. Clavel received his Red Seal Certificate in 2001. Since this time he has mentored many chefs and has been involved in the development of cooks from the high school level until they receive their Red Seal certification. Since 2010, Chef Clavel has been a Manager of Culinary Team Nova Scotia and in 2013 was named as a member of Culinary Team Canada. Mr. Clavel was selected as the Nova Scotia 'Chef of the Year' in 2008, 2009 and also cooked at the prestigious James Beard House, presenting Canadian cuisine. In 2007 he was Chef Rôtisseurs for the Chaîne des Rôtisseurs, an International Association of Gastronomy.
In 2009, Mr. Clavel participated in the development of the interprovincial Red Seal exam for cooks.